Mercans Welcomes Darwinbox, Microsoft-Backed HCM, to Its Ecosystem with G2N Nova Technology
In the ever-evolving landscape of Human Capital Management (HCM) and payroll processing, Mercans takes immense pride in announcing a transformative partnership with Darwinbox, a distinguished HCM platform. This collaboration signifies a momentous leap forward in our ongoing commitment to innovation, cutting-edge technology, and the delivery of exceptional value to our esteemed clients.
The cornerstone of our partnership with Darwinbox is the adoption of G2N Nova technology, which signals a transformation in traditional payroll calculation methods. With G2N Nova, the arduous and time-consuming payroll processes of the past become a thing of the past. Instead, they are now automated, on-demand, and accurate, paving the way for a future where payroll calculations and HR management are now seamless, efficient, and hassle-free.
Darwinbox is the most recent addition to the Mercans ecosystem, and it comes on the heels of Infosys announcing a collaborative partnership with us. This partnership underscores our dedication to nurturing relationships that foster innovation and provide supreme value to our clients. To learn more about this exciting collaboration, please refer to our Infosys announcement.
Highlights of This Partnership
Our partnership with them is rooted in our cutting-edge SaaS model. Below are a few highlights of this strategic collaboration:
Partnering with Mercans, Darwinbox offers an integrated global payroll solution across 100+ countries, better addressing the international payroll needs of diversified clients.
With our support, Darwinbox streamlined the payroll function for leading brands in the Middle East, offering enhanced multilingual support, including Arabic, and addressing local intricacies across the MENA region.
Our cloud-based HCM-agnostic platform, in collaboration with Darwinbox, caters to HR needs, throughout the employee lifecycle with advanced AI technology, enhancing efficiency, agility, visibility, and employee experiences.
How the Mercans' Darwinbox Integration Works
The Mercans' Darwinbox Integration is a sophisticated solution that simplifies HR and payroll processes. Through our pre-built, bidirectional integration, employee data, including demographics and pay-related information, flows seamlessly from Darwinbox to Mercans' HR Blizz. This integration enhances data accuracy and timeliness, as HR Blizz returns gross-to-net details to Darwinbox, resulting in more efficient payroll processing.
With our user-friendly interface in Darwinbox, your employees can easily access personal data and payment history. Additionally, clients can leverage the integration to gain comprehensive insights by combining HCM and total workforce cost data on a global scale.
Payroll Business Benefits of the Mercans-Darwinbox Partnership for Clients
Seamless Integration
Resourceful and tech-advanced system for effortless integration.
Power-packed support for Darwinbox users through managed payroll and SaaS solutions.
Comprehensive Payroll Dashboard
Unique payroll administrator's dashboard for detailed, country-wise insights.
Real-time tracking of paygroups, status, and total costs with week-on-week details.
Efficient Payroll Automation
Touchless payroll processing based on submitted data points.
Automated processing of payroll according to payroll type and relevant criteria.
Robust Analytics & Reporting
Customizable reports and visual dashboards for in-depth analysis.
Overview of payroll costs by month, employee, and gross net payments per employee.
Comprehensive Pay Element Catalog
Array of elements in the pay structure including basic salary, allowance, and deductions.
Easy management and further customization based on entity setup and country rules.
Fuss-free Manager Experience
Clear navigation for HR Managers to update pay details seamlessly.
Simplified process with automatic reflection of updated details in the payroll.
User-friendly Employee Interface
Personalized dashboards for employees to view, add, and modify details.
Easy access to electronic payslips for enhanced user experience.
Customized Communication
Personalized notifications with drag-and-drop elements.
Tailored communication settings across multiple modules.
Top-notch Security
GDPR compliant highest security standards ensuring data safety.
Mercans is the only payroll company with all locations and processes covered by ISO and SOC 1 & 2 standards.
CEO Speaks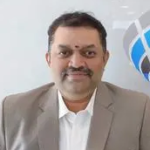 "At Mercans, we take immense pride in heralding a groundbreaking collaboration with Darwinbox, a leading Human Capital Management (HCM) platform. The partnership represents a significant step forward in our mission to redefine human capital management and payroll processing, underlining our commitment to HR & payroll technology, innovation, and delivering exceptional value,"  affirms Vish, CEO of Payroll & SaaS business, Mercans.
Conclusion
Mercans continues to lead the way in the HR and payroll technology market space, championing a tech-first, people-centric approach. Our commitment to integrating cutting-edge technology into our operations ensures enduring sustainability and enhanced employee experiences.
Our partnership with Darwinbox signifies our dedication to businesses and employees worldwide, empowering organizations to thrive.  For detailed information, please explore our Darwinbox integration page or reach out to us at [email protected].