Integrate HCM
Simplify global payroll integration with your HCM solution.
Fully unified, configurable, efficient, and compliant solution — no matter your industry, company size, or worker types.
An integrated payroll and HCM ecosystem
Get a demo
Seamless data exchange guaranteed: Integrate your HCM with Mercans
A unified HCM and payroll solution consolidates and reduces payroll processing costs. Efficiencies gained from integrated HCM systems reduce data redundancy as data flow directly in real time.
Experience the business benefits of integrating payroll and HR technologies globally
Many companies today are faced with a lack of alignment between their HR and payroll data. Connecting your human capital management (HCM) system to your payroll solutions brings a host of benefits. You will gain better data integrity and compliance along with improved payroll timeliness, while achieving consolidated reporting capabilities that generate more meaningful data, helping you make informed business decisions.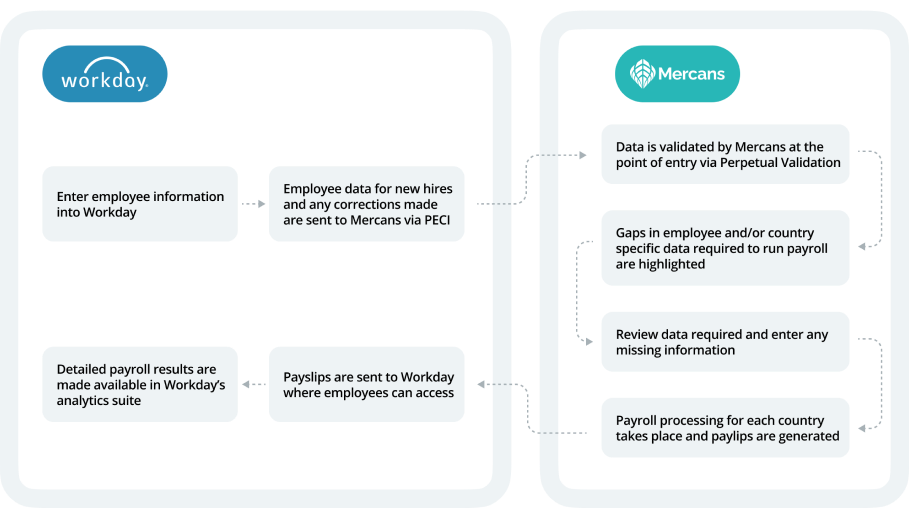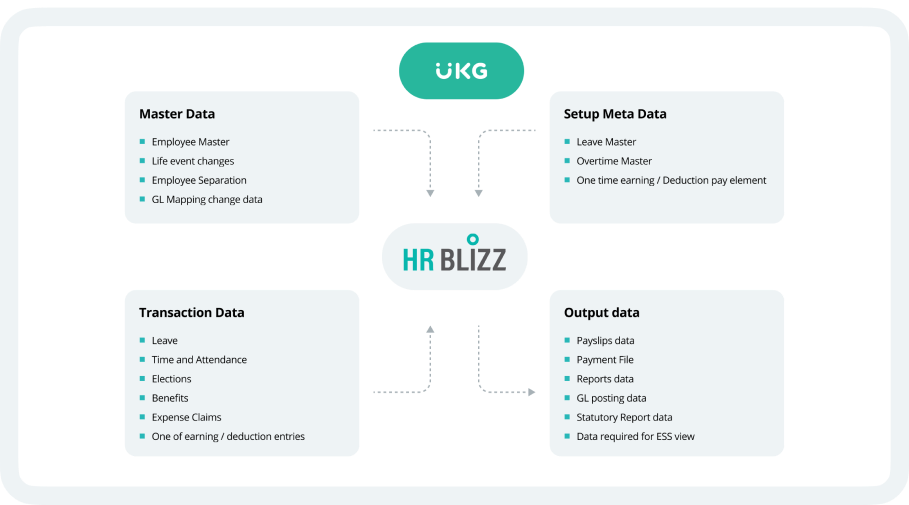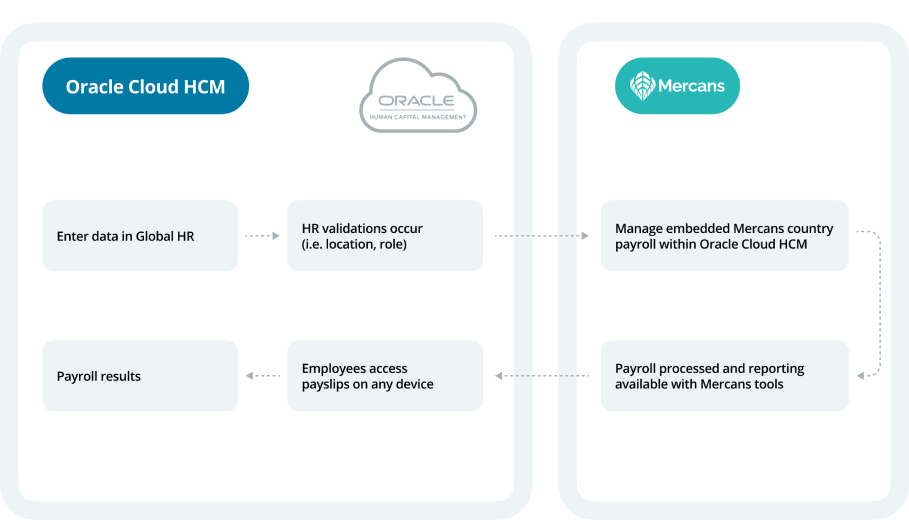 Complete Payroll & HR Services integration
Mercans enable you to connect with the best Human Capital Management business to give you a dynamic and unified solution.
We manage your data flow, security, and integrity so you can put your people first.
Yield the full benefit of HCM investment through payroll efficiencies
Savings in payroll processing costs
Increased employee engagement with the HCM
Data-backed insights to reduce workforce spend
Drove payroll efficiency & accuracy
Strengthen data compliance
Unified end-user experience across all countries
Request demo
Read more about recent implementation stories
Client success story: Migration from in-house payroll to Mercans' payroll
Read success story
Client success story: Transition to Workday
Fortune Global 500 company collaborates with Mercans to switch from SAP SuccessFactors to Workday®
Read success story
Client success story: Henkel
Henkel wanted a common interface and better information sharing at a global level and also among its entities.
Read success story