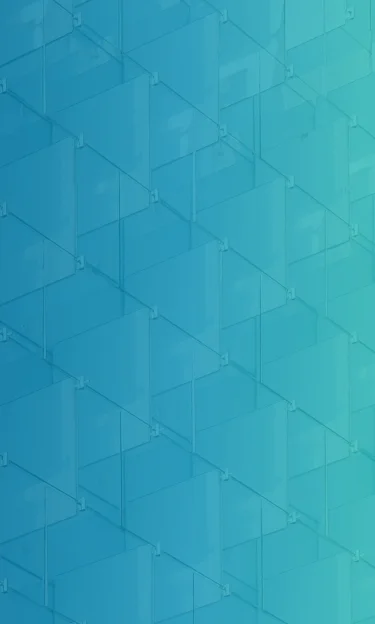 The world's largest producer and exporter of oil, Saudi Arabia has increasingly diversified its economy and produces a variety of industrial goods including petrochemicals, plastics, metal goods, construction materials and electrical appliances. The private sector is playing a much larger role in the local economy, now accounting for 48% of the GDP. Saudi Arabia is the 19th largest exporter and the 20th largest import market in the world with a young, highly educated population of over 30 million.
Download PDF
The government offers an array of incentives to the private sector including sweeping reductions in utility and public service fees. Private entrepreneurs are also given access to government information systems. Government agencies such as the Saudi Arabian General Investment Authority (SAGIA) provide free consulting and support services and publish a list of investment opportunities. Game-changing opportunities are presented thanks to Saudi Arabia's Vision 2030 which is strengthened by the country's ambitious reform journey. Further, its resilient banking system and large asset base is helping Saudi Arabia strengthen its financial sector.
Entity Registration and Incorporation Requirements
Setting up a new business or expanding an existing one in Saudi Arabia is straightforward. Choose how your company operates from a range of entity types which suit your individual circumstance.
Banking
Banking Hours: 9:30 am to 4:30 pm from Sunday to Thursday
Working Week
The standard working week is from Sunday to Thursday from 9:00 am - 5:00 pm
Labor Law
An employer cannot be obliged to reemploy a workman under probation for a period exceeding three months in respect of workmen employed at a monthly rate, or exceeding one month for other types of workmen. Where the labor contract is for a specified period, the contract terminates on expiry of its term. Where the labor contract is for an unspecified period, either party may cancel the contract for a valid reason.
Download PDF
Main Industries
Crude Oil Production, Petroleum Refining, Basic Petrochemicals, Ammonia
GDP Growth
7%
Dates & Numbers
dd/mm/yyyy
Official State Name
The Kingdom of Saudi Arabia
Population
34.81 million
Capital
Riyadh
Major Languages
Arabic
Currency
Saudi riyal
Internet Domain
.sa
International Dialing Code
+966
Saudi Arabia
Riyadh, SA
5:07 pm,
November 28, 2023
24
°C
clear sky
Mercans payroll in Saudi Arabia is a service provided by Mercans to manage and process employees' salaries and related financial transactions in compliance with Saudi labor laws and regulations. With their experience, expertise, and smart payroll technology, our Saudi payroll team is among the best in the industry in terms of outsourcing payroll services. Mercans is regarded as one of the top payroll companies in Saudi Arabia. In addition to this, we are also listed as one of the largest payroll outsourcing companies for the provision of payroll services, making us a leader in the field of payroll outsourcing.
By removing the hassle out of complex and time-consuming payroll procedures, including managing Real Time Information (RTI), reporting, and pension auto-enrolment, we are an experienced payroll provider in Saudi Arabia, enabling your team to focus on what they do best, regardless of ever-evolving regulations. For any concerns that you may have regarding payroll in Saudi, our dedicated payroll specialists are available to handle all of your payroll queries and requirements in real-time, so you can rest assured that you are in good hands. In order to allow you to focus on your core business activities, we tailor our services to fit the way your business operates.
In general, wages shall include all increases and allowances of any kind. Companies who operate a multi-country payroll should note that except within the limits dictated by the need to attract foreign labor, an employer who employs foreign workers may not pay them wages in excess of what they pay to Saudi workmen of equal competence and technical proficiency.
It is acceptable to provide employees with online payslips
Payslip
Payroll reports must be kept for 7 years
Reports
Employees are entitled to 21 days of paid annual leave for 1 - 5 years of service
Annual Leave
120 days of sick leave are granted where the first 30 days are fully paid
Sick Leave
10 weeks of paid maternity leave and 1 day of paid paternity leave
Maternity & Paternity Leave
30 days notice
Employee Termination
This is not compulsory but can be paid as a bonus based on performance
13th monthly salary
4,000 SAR per month
Minimum Wage
Where overtime exceeds 48 hours per week, it is paid at 150% of the salary rate
Overtime
Half a month's wage for the first five years of service and one month wage for service beyond that
Severance Pay
Mercans EOR services in Saudi Arabia provide a legally compliant employment solution for companies that wish to hire staff without setting up a legal entity, handling visas, payroll, HR, and tax compliance on their behalf. You can grow your global team with confidence with our localized contracts, easy-to-use invoicing system, and best-in-class compliance standards.
An employer of record in Saudi Arabia/EOR in KSA, sometimes referred to as an international PEO, enables your company to hire and onboard workers without incurring the risks of setting up a local business. With our Global Employer of Record solutions, you can hire your team directly through our local legal entities in each country while we handle payroll, tax, benefits, and compliance, so you can focus on growing your business.
Our platform has been designed to work as a unified employment platform with automated workflows, digital signatures, payroll, contractor payouts, and all types of compliance solutions that you might require to maintain compliance within your organization.
Mercans is regarded as a highly trustworthy, efficient and top EOR provider in Saudi Arabia and other countries. Learn about the requirements for hiring, employment, payroll, and benefits for workers in the UAE and how we can help you in dealing with your international employment needs through our employer of record services, Professional employer organization (PEO) services, and with the assistance of our local HR experts.
Mercans PEO in Saudi Arabia i.e. Professional Employer Organization offers comprehensive outsourcing solutions for HR, payroll, benefits, and compliance management to help businesses establish a local presence and operate in compliance with Saudi labor laws and regulations. As a Professional Employer Organization, Mercans offers a range of services including employee benefits, payroll administration, and compliance with Saudi labor laws. This allows companies to streamline their HR operations and focus on their core business activities while relying on Mercans to handle the HR and payroll responsibilities.
Partnering with our Saudi Arabia PEO presents the swiftest and most economical avenue to step into the Saudi Arabia market.
Contact us to explore how we can support your growth in Saudi Arabia!
There is no individual income tax scheme in Saudi Arabia. The social protection system was developed to benefit certain groups including widows, divorced women, people with disabilities, elderly, unemployed persons, the poor and needy, orphans and those affected by disasters and pandemics.
Tax
Income tax is not imposed on an individual's earnings if derived from employment in Saudi Arabia. Non-employment income is taxed as an entity or PE (permanent establishment).
Social Security
Social insurance contributions are paid monthly based on the monthly basic salary plus housing (paid or in kind).
12%
Social Security Rate for Employers
10%
Social Security Rate for Employees
In November 2020, a major labor reform initiative was launched to replace the kafala (sponsorship system) governing foreign worker mobility in Saudi Arabia. This eases job mobility and puts more emphasis on the contractual relationship between employers and their employees.
Employment Agreement
Labor contracts must be in writing and drawn up in Arabic. However, a contract will be treated as having existed if an employment relationship exists without a written contract.
Working condition
Normal working hours are eight hours per day for a six day week. Anything over that must be compensated at overtime rates except for certain categories of work (such as catering trade). During Ramadan, the maximum working hours for Muslim employees is reduced to six hours per day for a total of 36 hours per week. The rules on maximum daily and weekly normal working time and minimum rest/meal breaks do not apply to employees in senior management or where they have authority over other employees.
Leaves
All employees are entitled under Labor Law to at least 21 days of paid annual leave and those with at least five years' service with the employer are entitled to at least 30 days.
Employment termination
An employee's employment may be terminated with a valid reason which includes termination by mutual agreement, expiry of a fixed term employment contract, notice being given by either party to terminate an unlimited term employment contract, employee reaching the statutory retirement age, 'force majeure' event occurring, business closes down or any other reason permitted by law.
30 days
Minimum notice period for terminating an employee
3 days
Total number of public holidays
40
Working hours per week
4 weeks
Total number of days for Compassionate & Bereavement Leave
Foreign nationals (excluding citizens of Bahrain, Kuwait, Oman and the UAE) cannot work in Saudi Arabia without a residence/work permit. This is granted only to workers who have a contract with an employer in Saudi Arabia.
Residency permits
All foreign nationals working in Saudi Arabia must be sponsored by an employer (usually a domestic or multinational company) in the country. A 'block visa' must be obtained from the Ministry of Human Resource and Social Development and authorization from the Ministry of Foreign Affairs. Once a work visa is issued, the employer must apply on the employee's behalf for a residence permit (which also serves as a work permit). Residence permits are valid for up to two years and may be renewed by the employer.
Work Permit validity
Required Documents
A passport valid for the duration of employment
A passport-size color photograph
Proof of online payment of the visa fee through the Enjazit website
Completed visa application
Three copies of a signed medical report
Letter of employment from the sponsoring company in Saudi Arabia, which must be certified by the Ministry of Foreign Affairs and the Saudi Chamber of Commerce
Signed copy of the employment contract
Certified copy of the applicant's university diploma, validated by the Saudi Arabian Cultural Mission
Police report of any criminal record
Addressed and prepaid envelope
Compliant, reliable, error-free and touchless payroll in Saudi Arabia
Build the best team and hire top talent compliantly in Saudi Arabia. Get in touch with Saudi Arabia payroll outsourcing & PEO specialists for a free consultation!
Download PDF
This document was prepared for informational purposes only. As local laws & regulations keeps on changing. Please consult your tax & legal advisors as well.
Tell us where you want to grow.
Our team regional experts are here to support you with global expansion plans.