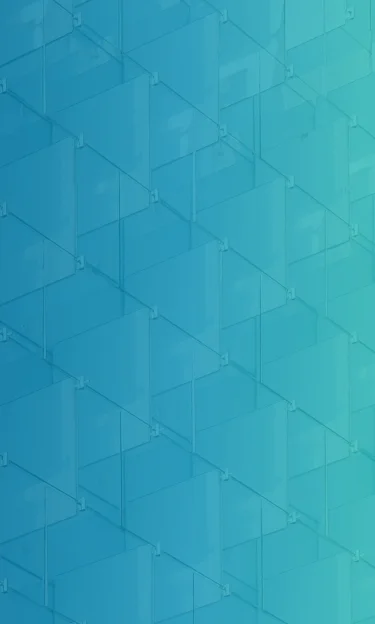 The #1 country in Latin America for innovation outputs, Costa Rica's talent is their greatest resource. Key investment sectors include Smart Manufacturing and knowledge-intensive services such as digital technologies, creative industries, shared services and supply chain logistics. The Free Trade Zone Regime is the bedrock of Costa Rica's export and investment promotion strategy, providing tax incentives on income, imports and exports. Costa Rica's network of free trade zones have expanded and the number of multinational companies investing in the country have risen dramatically.
Download PDF
Enjoying an excellent business climate and solid infrastructure, the country has solid infrastructure and boasts 95% renewable energy. The Costa Rican labour force is relatively well-educated and there are no controls or capital flows in and out of the country or on portfolio investment in publicly traded companies. However, companies are subject to local taxes. Their laws and regulations generally foster competition except in sectors controlled by a state monopoly (in which case competition is explicitly excluded). Its proximity to the US is a major opportunity for US exporters and market prospects appear excellent in these sectors: building products, hotel and restaurant equipment, renewable energy and cosmetics.
Entity Registration and Incorporation Requirements
Setting up a new business or expanding an existing one in Costa Rica is straightforward. Choose how your company operates from a range of entity types which suit your individual circumstance.
Banking
Banks are open from Monday - Friday 8:30 am (or 9 am) to 3:30 pm
Working Week
The standard working week is 40 hours per week usually worked from Monday to Friday, 8 hours per day
Labor Law
The legal system in Costa Rica is civil law. The primary law regulating employment relationships is the Labour Code which applies to any employment relationship in Costa Rica. While local law may apply to foreign employees under an employment contract in Costa Rica, it does not apply to Costa Rican employees working abroad unless the relationship is established in Costa Rica and the work completed abroad is not considered to be occasional. The rights conferred on employees cannot be renounced.
Download PDF
Main Industries
Medical equipment, food processing, textiles and clothing
GDP Growth
7.90%
Dates & Numbers
dd/mm/yyyy
Official State Name
the Republic of Costa Rica
Population
5.094 million
Capital
San Jose
Major Languages
Spanish
Currency
Costa Rican colón
Internet Domain
.cr
International Dialing Code
+506
San Jose, US
12:17 pm, September 29, 2023
23°C
With Mercans' Costa Rica payroll services, businesses can efficiently manage global payments and offer competitive benefits to their international team in Costa Rica. Given our 20+ years of experience, expertise, and smart payroll technology, we offer industry-leading payroll in Costa Rica, and across the globe. As a leader in the field of payroll outsourcing, Mercans holds a position among the largest payroll companies in Costa Rica.
We simplify complicated and time-consuming payroll processes like Real Time Information (RTI), reporting, and pension auto-enrolment with our end-to-end payroll services. Our payroll experts provide real-time payroll assistance to you as your dedicated payroll provider.
The Costa Rican Ministry of Labour and Social Security determines the minimum daily salaries for the majority of professions. The National Wages Council has the power to determine the specific minimum wages across the country which is established twice a year. Multinational companies who operate global payroll should take note that the CRLC (Costa Rica Labour Code) defines the employment contract as a written one which is binding on both employer and employee. However, verbal employment contracts are recognised in certain instances.
It is acceptable to provide employees with online payslips
Payslip
Payroll reports must be kept for 5 years
Reports
3 days paid sick leave
Sick Leave
1 month of paid maternity leave and 4 weeks of paid paternity leave
Maternity & Paternity Leave
On provision of 1 week's notice
Employee Termination
This payment is compulsory and must be made by 20th December
13th month salary
₡9,598.73 per eight hour work day
Minimum Wage
An additional 50% paid for the extra hours worked
Overtime
14 days severance payment for an employee working 6 months to 1 year
Severance Pay
As an EOR provider in Costa Rica, Mercans provides you with the ability to hire a great team without establishing a legal entity.
By utilizing our employer of record services, you will be able to reach new markets faster and remain competitive in the market.
You can rely on us to generate compliant contracts, manage payroll, and handle benefits as your dedicated EOR provider in Costa Rica.
Mercans is revolutionizing the game for international companies operating in Costa Rica as an innovative Professional Employment Organization (PEO) provider. As a PEO in Costa Rica, we provide a customized and effortless solution for companies expanding into Costa Rica, handling all HR-related needs, from employment to payroll, benefits and compliance. With extensive knowledge of the Costa Rican market and a seasoned team of experts, Mercans is the dependable partner for successful business growth in Costa Rica. Choose Mercans for a unique and smooth expansion experience.
Costa Rica's income tax system is based on the territoriality principle, that is, only Costa-Rican sourced income is subject to income tax regardless of the taxpayer's nationality, domicile or place of incorporation.
Tax
Income tax rates for both companies and individuals are calculated on a progressive scale depending on gross income. New entities must pay tax proportionately as of the filing of their deed of incorporation. Employers must act as withholding agents of payroll tax.
Social Security
The Labour Code makes it mandatory for employers to have their employees register with the Caja Costarricense del Seguro Social (CCSS) (otherwise known as Caja), the Social Security system. Employers must first register with the Social Security Administration as an employer. This system covers all employees for hospitalization, medical costs and medical care. The Social Security fund also covers maternity, old age, invalidity, widowhood, burials and more.
26.50%
Social Security Rate for Employers
10.50%
Social Security Rate for Employees
The Costa Rica Labour Code provides detailed provisions covering all aspects of hiring employees. However, in cases where a dispute arises on a subject that is not covered by the Code, this is resolved according to the general principles of local custom, equity and Labor Law.
Employment agreement
The Code defines the employment contract and there are specific provisions for contracts relating to certain professionals. Three copies of the agreement are required, that is for the employer, employee and the Employment Bureau of the Ministry of Labour and Social Security
Working condition
The Code protects employees with regulations on minimum wages, maximum work weeks, overtime and mandatory vacation days. Typically, a 45 minute break is provided for lunch and short breaks for coffee during the day. Overtime is viewed as an exception and allowed only in very necessary conditions
Leaves
Where a worker is required to work on a legal holiday, the worker is to be paid double wages. Workers are generally entitled to a minimum of two weeks' paid vacation for each 50 weeks of continuous employment with the same employer. Accumulated vacation time is not allowed.
Employment termination
The reasons for which an employee may be fired are outlined in the Código de Trabajo (Article 81) and the employer has one month to censure the employee which can include warning letter and verbal warnings in the presence of witnesses. In the case of termination of service, the employee should receive all compensation due.
1 week
Minimum notice period for terminating an employee
11
Total number of public holidays
40
Working hours per week
3 days
Total number of days for Compassionate & Bereavement Leave
The government is protective of the country's labour force but does offer foreign workers work permits in specific cases. The decision on allowing foreign labour will depend on whether the worker has a skill set that cannot be found in local employees.
Residency permits
There are different requirements for residence in Costa Rica depending on the status of the individual concerned (retiree, student, researcher, intern or other) and whether residence is temporary or permanent.
Work Permit validity
Required Documents
A signed and completed application form
A birth certificate
Two passport-sized photos
Copies of each page of the applicant's passport, including all blank pages
The potential employer's Legal Constitution and Registration Documents
A letter explaining the reason for applying for a work permit, which should include the applicant's full name, age, nationality, current address, and occupation
A statement from the potential employer which indicates the duration of the employment contract, the salary, and the functions of the job
Proof that an insurance policy has been taken (in the form of a statement from the applicant's insurance company)
Receipt of the consular's inscription
A receipt of fingerprint registration issued to the applicant by the Ministry of Public Security
A certificate of police clearance from the applicant's country of origin or residence, along with a copy of a document proving their legal residence in that country
Proof that the applicant has sufficient financial means and income
Certification of the Costa Rican Social Security Institution for the employing company
Compliant, reliable, error-free and touchless payroll in Costa Rica
Build the best team and hire top talent compliantly in Costa Rica. Get in touch with Costa Rica payroll outsourcing & PEO specialists for a free consultation!
Download PDF
This document was prepared for informational purposes only. As local laws & regulations keeps on changing. Please consult your tax & legal advisors as well.
Tell us where you want to grow.
Our team regional experts are here to support you with global expansion plans.