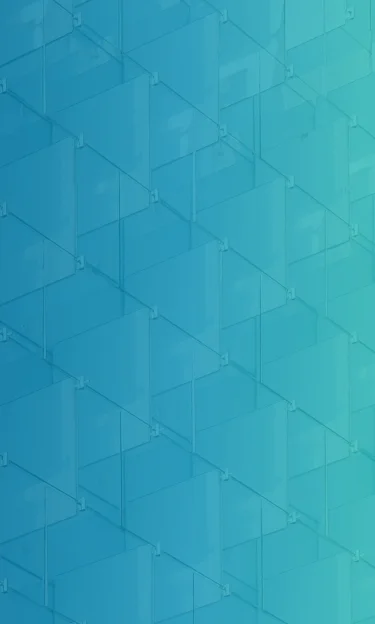 Colombia stands out amongst other regional economies for its macroeconomic strength, fiscal policies, legal security and investment guarantees. Colombia also has an extensive free trade agreement network, which secures preferential access to over 60 countries.
Download PDF
Companies who choose to do business in Colombia should take note of several incentives offered to encourage foreign investment. This includes the free trade zone regime, the Vallejo Plan, customs duty reductions or exemptions, VAT exclusions for imported equipment and incentives for science technology and innovation. Further, there are incentives for several economic sectors including agriculture, tourtism, the creative economy and the automotive industry, among others.
Entity Registration and Incorporation Requirements
Setting up a new business or expanding an existing one in Colombia is straightforward. Choose how your company operates from a range of entity types which suit your individual circumstance.
Banking
Banking Hours: Monday to Friday from 8:00 am - 4:30 pm
Working Week
The standard working week is from Monday to Friday from 9:00 am-6:00 pm
Labor Law
All employment contracts are governed by Colombian labor law, regardless of the parties' nationalities. Additionally, employment contracts with foreign nationals must be reported to Migracion Colombia via SIRE (the Information System for Reporting Foreign Nationals).
Download PDF
Main Industries
Mining (coal, gold, and emeralds), oil, textiles and clothing, agribusiness (cut flowers, bananas, sugarcane, and coffee)
GDP Growth
13.20
Dates & Numbers
dd/mm/yyyy
Official State Name
Republic of Colombia
Population
50.88 million
Capital
Bogota
Major Languages
Spanish
Currency
Colombian Peso COP
Internet Domain
.co
International Dialing Code
+57
Colombia
Bogota, CO
3:50 am,
November 29, 2023
7
°C
few clouds
Mercans offers reliable and streamlined payroll solutions for businesses operating in Colombia. You can rely on our Colombia payroll team for end-to-end payroll services. Our end-to-end payroll in Colombia processing services will take care of all aspects of payroll processing so you can focus on more important tasks.
Bringing experience and advanced technology to the table, we offer superior payroll services in Colombia and around the world. Thus, making us one of the leading payroll companies in Colombia. One of the largest companies in this field, we offer a wide range of industry-leading payroll solutions and look after your payroll needs as your dedicated payroll provider.
Our payroll services make life easier for you by simplifying complicated and time-consuming processes like Real Time Information (RTI), reporting, and pension auto-enrolment. You can count on our experts to provide you with real-time payroll assistance at all times.
Companies who maintain a presence in many countries and which operate a multi-country payroll should take note that Colombia's monthly legal minimum wage is established every year.
It is acceptable to provide employees with online payslips
Payslip
Payroll reports must be kept for 20 years
Reports
15 days paid leave
Annual Leave
All employees are entitled to paid sick leave for the first two days of leave, at a rate of two-thirds of their regular pay rate
Sick Leave
18 weeks of paid maternity leave and 8 days of paid paternity leave
Maternity & Paternity Leave
10 days
Employee Termination
The employer must pay the first half of this salary within the first 15 days of June and the second half of it within the first 20 days of December
13th month salary
908.526 COP per month
Minimum Wage
An employee who has to work between 10 pm and 6 am must be paid 35% more than the equivalent daytime salary
Overtime
30 days for the first year of employment, plus 20 days for each additional year of service.
Severance Pay
Mercans is a leading EOR provider in Colombia and can help you hire a great team without establishing a legal entity.
Our employer of record services will enable you to reach new markets faster and remain competitive in the market.
With us as your dedicated EOR provider in Colombia, you can be assured of compliant contracts, payroll management, and benefits administration.
Mercans' is a leading Professional Employer Organization (PEO) in Colombia. PEO services in Colombia provide businesses with a hassle-free and cost-effective way to expand their operations and manage their employees. Through our PEO in Colombia, we manage all HR-related matters in Colombia, including employment, payroll, benefits, and compliance. For successful business growth in Colombia and other parts of the world, Mercans is your go-to partner with deep knowledge of the Colombian market and a dedicated team of experts. For a successful and hassle-free expansion, choose Mercans.
There are no local taxes on individual income in Colombia. All employees whose work contract is governed by Colombian labor regulations must be affiliated to the social security system which includes the general pension system, the health social security system and the general system of professional risks.
Tax
There are a few types of income included in the general income basket to which personal income tax rates apply. This includes employment income, capital income and non-employment income. There are progressive rates that apply to fiscal residents (whether national or foreign) applicable to the general income basket.
Social Security
Employers are obligated to pay social benefits (unemployment benefits, service bonuses) and make pension, healthcare and occupational risk contributions to the Comprehensive Social Security System.
30.5%
Social Security Rate
20.5%
Social Security Rate for Employers
10.0%
Social Security Rate for Employees
Colombian labor law stipulates four forms of employment contract which are defined by duration: indefinite term, fixed term, work (or labor) and occasional.
Employment Agreement
Recent regulations take into account the changes wrought by the pandemic including Act 2088 on Work at Home and Act 2121 on Remote Work. Additionally, Act 2101 of 2021 shortens the working day which should be gradually implemented from 48 hours of work per week to 42 hours over the course of five years.
Working condition
Although Colombian labor law sets the maximum ordinary working hours, it does allow for the agreement of flexible working days that adapt to worker needs. Equal opportunities are guaranteed for both national and foreign workers.
Leaves
Sundays and national holidays are mandatory rest periods and public holiday entitlements are in addition to annual leave.
Employment termination
Either party can terminate the labor agreement unilaterally, without cause and prior notice. However, the terminating party is responsible for indemnifying the damage suffered. Severance payments are structured and depend on whether the contract is fixed-term, for the duration of the performance of the work or for an indefinite term.
10 days
Minimum notice period for terminating an employee
20
Total number of Public Holidays
40
Working hours per week
8 days
Total number of days for Compassionate & Bereavement Leave
Colombia has several work visa options to select from. The Business Owner Visa provides a permit for three years. The five most popular visas are the Pension Visa, Property/Investment Visa, Marriage or Civil Union Visa, the Business Owner Visa and the Student Visa.
Residency permits
The temporary work visa is typically issued for one or two years and presents an alternative to the migrant work visa. The Colombian Ministry of Foreign Relations makes changes to rules and regulations to work visas regularly.
Work Permit validity
Required Documents
Valid passport with a minimum of 180 days validity and two blank pages
Photocopy of the last page of the passport (personal details) and photocopy of the last entry/exit stamp to Colombia and any previous visas (where applicable)
Three 3cm x 3cm recent photographs taken with a white background
Work contract or signed and notarised contract of employment summary form (available online)
Proof of qualifications required to do the job (for example, a degree certificate translated into Spanish with an apostille affixed to it)
Employer details including registered company name, previous income tax return, tax identification number (NIT), legal representation, copies of bank statements over the last six months supporting a minimum average balance equating to 100 months minimum wage in Colombia (approximately US$32,000)
Further information on the documents required is available in Spanish from the Colombian government portal.
Compliant, reliable, error-free and touchless payroll in Colombia
Build the best team and hire top talent compliantly in Colombia. Get in touch with Colombia payroll outsourcing & PEO specialists for a free consultation!
Download PDF
This document was prepared for informational purposes only. As local laws & regulations keeps on changing. Please consult your tax & legal advisors as well.
Tell us where you want to grow.
Our team regional experts are here to support you with global expansion plans.