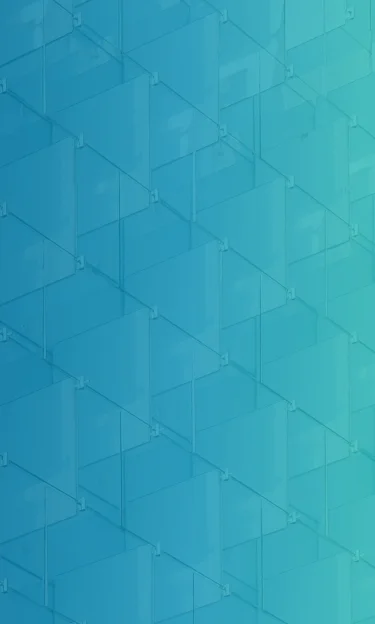 Backed by a solid educational system and a broad-based economy, Denmark is one of the world's best places to visit and do business in. The country has a productive and motivated workforce, well-connected infrastructure and an innovation-friendly environment. Key industries include cleantech, life sciences, food, maritime and design and innovation. That said, Denmark has set its terror threat level at significant currently as right-wing extremism is rising and continues to be a threat.
#1 in Europe for ease of doing business according to the World Bank (2012-2020), Denmark is one of the world's top locations for tech activities including Quantum Technology, Robotics and Wireless and Mobile Technology. Registering a company is easy and quick to do.
Entity Registration and Incorporation Requirements
Setting up a new business or expanding an existing one in Denmark is straightforward. Choose how your company operates from a range of entity types that suit your individual circumstance.
Banking
Banking Hours: from 10:00 am - 4:00 pm from Monday to Friday (except Thursday) till 5:00 pm.
Working Week
The standard working week is from Monday to Friday from 6:00 am - 6:00 pm.
Labor Law
Denmark operates Flexicurity which means that employers can easily hire and fire to adjust to market conditions and yet, protect the welfare of employees. The Danish Financial Act allows foreign labor to apply for jobs in certain industries where labor is lacking, which opens up for more skilled foreign workers.
Main Industries
Wind turbines, pharmaceuticals, medical equipment, shipbuilding and refurbishment
GDP Growth
-0.10%
Dates & Numbers
dd/mm/yyyy
Official State Name
The Kingdom of Denmark
Population
5.82 million
Capital
Copenhagen
Major Languages
Danish
Currency
Danish Krone
Internet Domain
.dk
International Dialing Code
+45
Copenhagen, DK
5:15 pm, September 22, 2023
18°C
Mercans payroll services in Denmark provide a fully managed payroll solution to process employees' salaries and related financial transactions in compliance with Danish labor laws and regulations, ensuring accuracy, confidentiality, and timely payments.
Denmark does not impose a complicated or onerous tax system on foreign companies operating in the country. When it comes to Denmark payroll, foreign companies who need to comply with Danish tax laws have the following primary concerns: Individual income tax (IIT) for employees, social security costs, payroll tax, VAT, withholding tax, business tax, and permanent establishment.
However, you need not worry if you plan to hire or carry out payroll in Denmark since we do the hard work for you. With experience, expertise, and smart payroll technology, our UK-based payroll team delivers industry-leading outsourced payroll services. As one of the largest payroll provider in Demark, Mercans is a leader in the industry.
As a specialist payroll service provider in Denmark, we can help your team navigate ever-evolving regulations by taking the hassle out of complex and time-consuming payroll processes, including managing Real Time Information (RTI), reporting, and pension auto-enrolment. You can rely on our dedicated payroll experts to respond to all your payroll-related queries and your requirements in real time
Salary conditions are generally determined by collective agreements or individual agreements between companies and employees. Pay levels and agreement terms vary across sectors.
It is acceptable to provide employees with online payslips
Payslip
Payroll reports must be kept for five years
Reports
25 days of paid annual leave
Annual Leave
30 days of paid sick leave
Sick Leave
18 weeks of half paid maternity leave and16 weeks of unpaid paternity leave
Maternity & Paternity Leave
30 days
Employee Termination
There are no provisions mandated by law regarding the 13th month salary
13th month salary
There is no statutory minimum wage with the exception of posted drivers who have a fixed minimum hourly rate.
Minimum Wage
An overtime payment rate of 150-200% of the employee's ordinary rate of pay is available once the worker exceeds 37 hours
Overtime
Employees paid monthly are entitled to 1 or 3 months' pay for each year of employment on completing 12 years of service
Severance Pay
Mercans Employer of Record (EOR) services in Denmark offer a compliant employment solution for foreign companies to legally hire, manage and onboard employees in Denmark, handling HR, payroll, tax compliance, and other administrative tasks, while ensuring compliance with Danish employment laws and regulations. With Mercans' EOR in Denmark (Employer of Record) solution, your business can expand to Denmark without setting up an entity.
Using our employer of record services, you can simplify the onboarding of your remote team, manage their payroll and benefits, etc. in a compliant manner. Using our international network, we simplify global expansion for you. Mercans is also regarded as a highly trustworthy, efficient and top EOR provider in Denmark, along with 160 other countries.
Through Mercans, you can access the best Danish talent at all levels of experience. Mercans' local network and global infrastructure allow it to perform activities such as hiring, managing contracts and payrolls, onboarding, and employee record management, so you can focus on your organization's core business goals.
Mercans PEO (Professional Employer Organization) services in Denmark provide a comprehensive HR outsourcing solution for foreign companies to establish a local presence, compliantly hire and manage employees, handle HR, payroll, benefits, tax compliance, and other administrative tasks, while reducing costs and administrative burden.
Through our PEO in Denmark, we provide services that are flexible and cost-effective for companies seeking to outsource their HR and payroll processes. As a Professional Employer Organization, Mercans offers a range of services including employee benefits, payroll administration, and compliance with Danish employment laws. By entrusting their HR and payroll needs to Mercans, companies can focus on their core business activities and ensure a smooth and efficient HR operation.
Danish Customs and Tax Administration (SKAT) manages and enforces tax laws. All employees are mandatory members of the Danish social security scheme and obliged to pay social security contributions
Tax
The corporate tax rate is below the OECD average and Denmark presents a tax-efficient location compared to other Nordic countries.
55.9%
Personal Income Tax
Social Security
The Danish state provides subsistence payments for individuals who have lost their livelihood due to illness, divorce or unemployment and for those who do not qualify under other social welfare schemes (such as pension or unemployment benefit).
0%
Social Security Rate for Employers
0%
Social Security Rate for Employees
There are several types of regulations including applicable legislation, executive orders and WEA (Working Environment Authority) guidelines. Employers can hire and fire at will. An employee can pay for unemployment insurance which provides unemployment benefits for up to two years after losing their job.
Employment Agreement
A collective agreement is an agreement between two parties that define working conditions that apply to workers in a specific company or industry. Neither Danish nor foreign companies are legally required to comply with or conclude a collective agreement.
Working condition
Strikes are generally uncommon as both employers and employees feel a sense of duty in reaching agreement on issues. The EU's Working Time Directive defines the framework for working hours including a daily rest period, a maximum weekly working hours of 48 hours and no more than six days between two days off.
Leaves
At minimum, an employee is entitled to the length of holiday and pay that applies according to the Danish Holiday Act. Should the holiday scheme in the employee's home country be less favorable than the Act, the employee may accumulate additional paid leave during their posting in Denmark.
Employment termination
An employer must always have a good reason for terminating an employee such as unfitness or any other situation which the company may consider dismissal (such as work shortage or restructure). The termination notice period must be stated in the employment contract.
30 days
Minimum notice period for terminating an employee
10
Total number of public holidays
37.5
Working hours per week
2 days
Total number of days for Compassionate & Bereavement Leave
Citizens from a Nordic country may freely live and work in Denmark. Citizens from an EU or EEA country or Switzerland may apply for a EU registration certificate on arrival. For all other citizens, all the necessary applications and documentation needs to be coordinated with the ICS (International Citizen Service).
Residency permits
For foreign workers intending to stay in Denmark for longer than three months, the registration process varies depending on the nationality of the worker. Nordic citizens shall apply for a CPR number and a tax card. EU/EEA/Swiss citizens shall apply for an EU residence document with which they can then apply for a CPR number (Danish ID) and a tax card. Others will need to apply for a residence and work permit prior to applying for a CPR number and tax card.
Work Permit Validity
Required Documents
EU national requirements:
A passport or national ID
A passport-sized photo
A completed application form
Documentation providing reasons supporting an application for residence as a worker
Other requirements:
Evidence that the visa fee has been paid
Completed power of attorney form
An employment contract or official job offer.
Compliant, reliable, error-free and touchless payroll in Denmark
Build the best team and hire top talent compliantly in Denmark. Get in touch with Denmark payroll outsourcing & PEO specialists for a free consultation!
This document was prepared for informational purposes only. As local laws & regulations keeps on changing. Please consult your tax & legal advisors as well.
Tell us where you want to grow.
Our team regional experts are here to support you with global expansion plans.