DEI AT MERCANS
Diversity, Equity & Inclusion
Building a Better Future: The Importance of Coming TogetherWhen we started Mercans, we set out to make the world of payroll better. 
And so far the journey has been promising and fulfilling.
Empowering Women
As a woman-run, led, and founded business, we're committed to lifting up and celebrating women in the HR tech and payroll industry to honor their accomplishments.
At Mercans, we are proud to be a women-led payroll business, making a positive impact in the industry and promoting gender diversity in the workplace. Our team of highly skilled female staff provides efficient and effective payroll solutions to clients from various industries.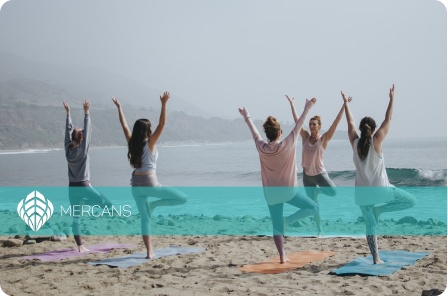 With a focus on streamlining payroll processes and reducing the administrative burden on organizations, Mercans has seen great success as a women-led payroll business.
Our company has set a positive example for other women looking to venture into entrepreneurship, and we are dedicated to encouraging and supporting more women in business leadership roles.
We believe that women bring a unique perspective and set of skills to the table, and we are proud to be at the forefront of a growing trend of successful women-led businesses.
We're continuing to build a culture where everybody belongs. That's what sparks our innovation.
And our progress toward a more inclusive workforce and a better world.
36%
Increase in the number of female employees globally
13%
Increase in the number of employees from under-represented communities
13%
Increase in the number of employees of colour globally
71%
Increase in the number of Hispanic/Latinx employees
United and Unstoppable
Empowering Change Through Collaboration and Synergy
Leading the charge:
Shaping a Brighter Future through Strong Leadership Tatyana Domovits
Group Chief Executive Officer (GCEO)
Do you know?
Mercans maintains a formal diversity and inclusion policy We're moving forward, together
Mercans' employs over 1000 skilled individuals globally, with many staying for a long time due to job satisfaction. Our efforts to diversify our workforce are yielding results, with 50% of our global workforce now consisting of individuals from under-represented groups. Though even a small increase in representation has a significant impact, it takes time to achieve a higher overall level of diversity.
Incorporating diversity and inclusion into our company culture and values not only benefits our employees but also drives innovation and improves our ability to serve our diverse customer base.
In the long run, prioritizing diversity and inclusion not only benefits the workforce, but also contributes to a more innovative and successful business overall. Continuing to Increase Female, Black and Hispanic/Latinx Team Members
Over the past year, we hired more Black and Hispanic/Latinx team members than ever before. Additionally, in the open positions we filled during this time period, representation of these communities was the highest ever across the Payroll industry. Sustainability goals @Mercans
In order to decrease carbon footprint, we have implemented initiatives, established a green team, and begun using environmentally-friendly products in our premises globally. Annual energy consumption reduction of 5% By 2024, source 50% of Mercans' energy consumption from renewable energy sources By 2025, have 80% of the employees to use either public transport or zero-emission vehicle to commute to work
EFFICIENCY & SUSTAINABILITY AT MERCANS
Environment Energy efficiency
We're finding more ways to increase energy efficiency across all our technology centers, operational excellence centers, delivery centers, and offices.
Additionally, there is constant monitoring of environmental conditions (heat, humidity, power regulation) at our data centers. Avoiding direct emissions
We're finding solutions for manufacturing and shipping materials, components, and products in ways that reduce direct greenhouse gas emissions.
On top of it, we use electricity that has been generated only by carbon-neutral providers. Carbon removal
By investing in nature and our commitment to  Net Zero society, Mercans utilize green energy sources for our electricity needs and offices with Carbon Neutral certification. Mercans has a plan
We've been carbon neutral since 2020.
By 2030, all our products will be too.