Elevating Payroll Operations with Mercans' Ceridian Integration
A smarter, more efficient solution
Mercans offers a bi-directional integration with Dayforce
The award winning payroll solution from Ceridian
Ceridian creates innovative technology that organizations around the world use to attract, develop, manage, and pay their people. Their award-winning Dayforce solution helps customers manage compliance, make better decisions, build great teams, and drive engagement with their employees. Ceridian has solutions for organizations of all sizes.
Ceridian makes work life better™.
Revolutionize your Human Capital Management with Ceridian Dayforce: Flagship Cloud-Based HCM Platform.
With Dayforce, business can streamline their HR, Payroll, Benefits, Workforce Management, and Talent Management with one intuitive solution. Optimize your employee lifecycle from attraction to development with Ceridian's innovative platform.
How does the Ceridian integration work?
STEP 1
Transfer Payroll Inputs from Ceridian Dayforce HCM to Mercans' HR Blizz™
Utilize the standard connector to seamlessly pass all payroll inputs from Ceridian Dayforce HCM to Mercans' HR Blizz™
STEP 2
Receive Payroll Results Back to Ceridian Dayforce HCM
After payroll processing on Mercans' HR Blizz™ payroll platform, receive all employee payslips, statutory reports, and payroll results back to Ceridian's Dayforce HCM for review and record keeping
Trusted choice worldwide for global payroll
Mercans' HR Blizz is the preferred payroll and HRM SaaS suite for reputed companies across the globe.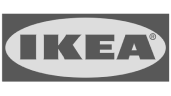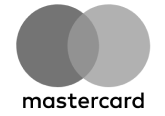 Streamline your payroll process with Mercans' end-to-end global solution.
Tailored to suit the unique requirements of your business, irrespective of size and magnitude.
Discover the advantages of Mercans' payroll technology and learn how it is transforming the way Ceridian users manage payroll, save time, reduce hassles, and boost efficiency.