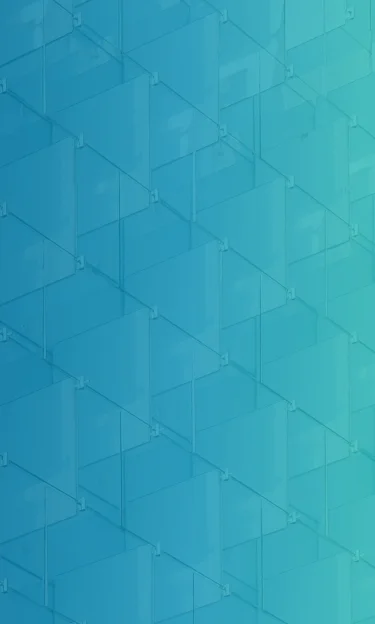 Turkey is one of the fastest growing economies in the world, with large domestic and regional markets. The country is regional headquarters for many multinationals, thanks to its location at the intersection of Europe, Asia and Africa. With a young, dynamic population, Turkey offers a skilled and competitive labor force to match its liberal investment climate.
With a robust R&D ecosystem and lucrative opportunities to explore in many business sectors, it is a destination of choice for many businesses. Key sectors include automotive, defense and aerospace, energy, agrofood, infrastructure and financial services.
Entity Registration and Incorporation Requirements
Setting up a new business or expanding an existing one in Turkey is straightforward. Choose how your company operates from a range of entity types that suit your individual circumstance.
Banking
Banking Hours: 9:00 am to 5:00 pm from Monday to Friday.
Working Week
The standard working week is from Monday to Friday from 8:30 am - 5:00 pm.
Labor Law
The main sources of labor law are the Turkish Constitution, the Labor Act and a number of other Acts governing labor relations.
Main Industries
Machinery, tourism, textile, electronics, construction, shipbuilding, autos, mining
GDP Growth
1.2%
Dates & Numbers
dd/mm/yyyy
Official State Name
Republic of Türkiye
Population
84.68 million
Capital
Ankara
Major Languages
Turkish
Currency
Turkish Lira
Internet Domain
.tr
International Dialing Code
+90
Ankara, TR
10:17 pm, September 29, 2023
20°C
Mercans provides reliable and efficient payroll in Turkey, ensuring that your business stays compliant with local regulations while keeping your employees paid accurately and on time. Our goal is to be your dedicated payroll provider, providing you with solutions that will ensure your compliance in Turkish operations.
Through our experience and advanced technology, we offer industry-leading payroll services in Turkey—and around the globe. We're among the largest payroll companies in Turkey, holding a position as a leader in this field. As for Turkey payroll, our end-to-end payroll services make life easier for you by simplifying complicated and time-consuming processes like Real Time Information (RTI), reporting, and pension auto-enrollment. You can count on our experts to provide you with real-time payroll assistance at all times.
An employer is obligated to pay wages in full and on time and an employment contract which does not contain this duty is regarded as invalid. Wages must be paid in cash, not in kind and determined in Turkish Lira.
It is illegal to provide employees with online payslips
Payslip
Payroll reports must be kept for 10 years
Reports
Employees are entitled to receive paid annual leave of 14 days
Annual Leave
Employees are not entitled to paid sick leave
Sick Leave
Employees are entitled to 16 weeks of paid maternity leave and 5 days of paid paternity leave
Maternity & Paternity Leave
Employers are required to provide 30 days notice of termination of the employment relationship
Employee Termination
There are no provisions mandated by law regarding the 13th month salary
13th month salary
5,008 TRY per month
Minimum Wage
Overtime pay is calculated at the rate of 1.5x the employee's ordinary rate of pay
Overtime
Employees paid monthly are entitled to a month's pay for each year of employment.
Severance Pay
Mercans' Employer of Record services, coupled with our local human resources expertise, enable your company to efficiently manage employment, payroll, and benefits for your employees in Turkey, without the need to establish a local entity.
Through our EOR services in Turkey, we offer guidance on all the local contract, benefits and paid leave requirements to help you stay in compliance, so that you understand your total social costs.
Whether you're looking to expand your business into new markets or want to find the right talent for a specific job, our global solutions advisors can help you with EOR in Turkey. Contact us today so we can discuss how to best meet your international hiring needs.
Mercans' Professional Employment Organization (PEO) services in Turkey offer comprehensive solutions that allow your company to expand and operate in Turkey without having to establish a legal entity. As a PEO in Turkey, Mercans offers a flexible and cost-effective way for companies to manage their operations in Turkey by taking care of all HR-related activities, including employment, payroll, benefits, and compliance. With years of experience in the Turkish market and a team of experts, Mercans PEO Services is your reliable partner for successful expansion and growth in Turkey.
Turkey taxes residents on their worldwide income and non-residents are taxed on Turkish-source income only. Social security premiums are also mandatory, calculated on salary limits and paid by the employer and employee at defined rates.
Tax
Companies are subject to a standard corporate income tax rate which has been increased in 2021 and 2022.
Social Security
A foreign worker who is covered under the social security system of their home country is not required to contribute to Turkish social security provided proof of coverage is provided.
34.5%
Social Security Rate
20.5%
Social Security Rate for Employers
14%
Social Security Rate for Employees
There are a number of mandatory provisions governing minimum wage, work hours, weekly rest periods, severance and notice periods as well as different categories of leave.
Employment Agreement
In general, employment agreements are not required to be in writing. However, certain contracts such as fixed term contracts must be made in writing. Workplace practices may be treated as implied terms in an employment agreement.
Working condition
A minimum of 24 hours uninterrupted rest period is required to be given every week. There is also a minimum age of employment set at 15 years (subject to limitation) and 18 years (with no limitations).
Leaves
Female employees are entitled to unpaid leave for up to six months following the end of paid maternity leave. After maternity leave, an employee can also request part-time work for a period up to the date the child starts primary school.
Employment termination
Termination is split between termination of indefinite term and fixed term contracts. No notice period is stipulated for a fixed term employment contract which cannot be terminated unless valid reasons are provided. Indefinite term contracts, however, are governed by a minimum notice period of two weeks (gradually extending to eight weeks).
30 days
Minimum notice period for terminating an employee
14 days
Total number of public holidays
45
Working hours per week
6 days
Total number of days for Compassionate & Bereavement Leave
Four types of work permits are available, that is, limited term permits, unlimited term permits, permits for independent work and Turquoise permits. Foreign workers who seek work permits in selected areas will require a defined level of professional competency and must obtain a preliminary work permit prior to obtaining a work permit.
Residency permits
There are a number of bilateral and multilateral agreements which Turkey is party to, which allows the nationals of certain countries to work in Turkey without a work permit.
Work Permit Validity
Required Documents
Valid passport
Two photos taken within the last six months
Copy of the certificate of police clearance
Copy of the applicant's job offer or employment contract
Translated diploma or provisional graduation certificates of the applicant
Proof of the applicant's medical insurance
Proof of the applicant's accommodation in Turkey
Evidence to indicate the applicant has approximately TRY368 per day for every day spent in Turkey
Proof of the applicant's round-trip flight to Turkey.
Compliant, reliable, error-free and touchless payroll in Turkey
Build the best team and hire top talent compliantly in Turkey. Get in touch with Turkey payroll outsourcing & PEO specialists for a free consultation!
This document was prepared for informational purposes only. As local laws & regulations keeps on changing. Please consult your tax & legal advisors as well.
Tell us where you want to grow.
Our team regional experts are here to support you with global expansion plans.