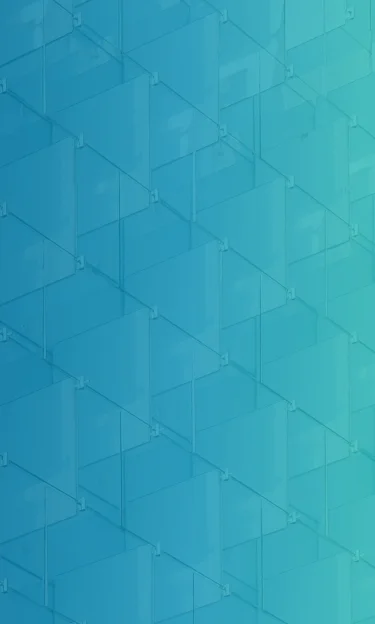 The world's primary liquid natural gas exporter, Qatar's growth has accelerated after 1995. An economic leader in the Middle East and a major center for business and tourism, Qatar's business-friendly environment boasts a 5.6% GDP growth rate and the fourth highest GDP per capita in the world. One of the country's national projects is the US$200 billion government-sponsored investment program that spans an entire spectrum of sectors, industries and domains.
Download PDF
With a stable, resilient economy, Qatar has enormous resources and a range of investment incentives (from the Ministry of Commerce and Industry, Qatar National Research Fund, Qatar Science and Technology Park and Qatar Development Bank) to provide an empowering and business-friendly climate. The Invest Qatar Gateway allows companies to connect with other companies in Qatar and find potential partners and opportunities. Business is eased through a rigorous reform agenda, a range of resources and access to capital set in a stable environment.
Entity Registration and Incorporation Requirements
Setting up a new business or expanding an existing one in Qatar is straightforward. Choose how your company operates from a range of entity types which suit your individual circumstance.
Banking
Banking Hours: 7:30 am to 1:00 pm from Sunday to Thursday
Working Week
The standard working week is from Sunday to Thursday from 9:00 am - 6:00 pm
Labor Law
The Labor Law of Qatar provides a number of laws and regulations which outline the legal rights, restrictions and obligations of workers, employers and worker committees. Priority in employment is given to Qatari citizens and any hiring of non-Qataris or workers from abroad requires the permission of the government. Foreigners may work in Qatar under different employers, that is, they can change employers after completing their employment contract or the employer terminates the contract (without any legal sanctions on the expatriate). Employment laws in Qatar were amended in 2020, imposing new requirements on employers and providing enhanced rights to workers.
Download PDF
Main Industries
Liquefied natural gas, crude oil, ammonia fertilizer, petrochemicals, reinforcing steel, cement, ship repair
GDP Growth
4%
Dates & Numbers
dd/mm/yyyy
Official State Name
State of Qatar
Population
2.881 million
Capital
Doha
Major Languages
Arabic
Currency
Qatari Riyal
Internet Domain
.qa
International Dialing Code
+974
Qatar
Doha, QA
3:49 am,
November 29, 2023
24
°C
clear sky
Mercans payroll in Qatar offers a fully managed payroll service to process employees' salaries and related financial transactions in compliance with Qatari labor laws and regulations, ensuring accuracy, timeliness, and confidentiality. With years of experience and expertise, as well as employing the latest payroll technology, our Qatar payroll team delivers industry-leading outsourced payroll services. We, at Mercans are one of the most successful payroll companies in Qatar as well as in the global market. Moreover, we lead the payroll outsourcing and technology industry globally.
As for payroll In Qatar, we can help your team in managing complex and time-consuming payroll processes, including Real Time Information (RTI), reporting, and pension auto-enrolment, by taking care of it all for you. As the creator of the world's only native payroll SaaS, we have experienced high success and reliability in Qatar with our payroll services.
Whenever you have a payroll-related question, you can get real-time answers from our payroll experts. As the leading payroll provider in Qatar, we tailor our services to suit your specific needs so you can focus on growing your core business.
Companies who operate a multi-country payroll should be aware of new legislation that was introduced to impact the employment relationship. A new national minimum wage has been introduced to take effect from March 2021. The new requirements incorporate a basic salary, accommodation allowance and food allowance where those allowances are not provided for.
It is acceptable to provide employees with online payslips
Payslip
Payroll report must be kept for 5 years
Reports
Employees with one year of service receive three weeks of annual leave
Annual Leave
2 weeks of paid sick leave
Sick Leave
50 days of paid maternity leave. There are no legal provisions for paternity leave
Maternity & Paternity Leave
1 month
Employee Termination
No provisions mandated by law
13th month salary
1,000 QAR per month
Minimum Wage
Overtime payment of 125% for work done between 6:00 am and 9:00 pm
Overtime
3 weeks of the employee's final basic wage for every year of service
Severance Pay
Mercans Employer of Record (EOR) services in Qatar provide a compliant employment solution for foreign companies to legally hire employees in Qatar, handling HR, payroll, tax compliance, and other administrative tasks, while ensuring compliance with Qatari employment laws and regulations. Mercans' EOR in Qatar solutions help your business expand into Qatar without requiring you to set up a legal entity.
Through our employer of record services, our automated platform enables you to expedite the onboarding of your remote team, and handle their payrolls and compensation without worrying about legal compliances, taxation, etc.
As a leading EOR provider in Qatar, Mercans is regarded as the most trustworthy, efficient, and reliable payroll outsourcing provider.
Mercans PEO (Professional Employer Organization) services in Qatar offer a comprehensive HR outsourcing solution for foreign companies to establish a local presence, compliantly hire and manage employees, handle HR, payroll, benefits, tax compliance, and other administrative tasks, while reducing costs and administrative burden.
With Mercans PEO in Qatar, businesses can outsource their HR and payroll processes in a streamlined and efficient manner. Mercans provides employee benefits, payroll administration, and compliance with Qatar labor laws as a Professional Employer Organization. By relying on Mercans' expertise, companies can simplify their HR operations and focus on their core business activities, ensuring a smooth and hassle-free HR experience.
All income of Qatari and GCC nationals resident in Qatar is exempted from tax. The Social Protection Strategy is a key part of Qatar's social development policy aimed at creating an integrated and sustainable social welfare system.
Tax
For individuals, there is no tax on personal income. However, individuals who exercise any type of commercial activity (with the intent of gaining income) are required to pay tax according to the Companies Tax law. Company tax is applicable for any income generated from sources in the State during the previous tax year.
Social Security
The Ministry of Social Development and Family (MSDF) provides social security aid for needy families. The monthly allowance is QR6,000, and if the elderly person is married, then his wife gets QR2,000 and QR1,000 for each child.
-
Social Security Rate for Employers
-
Social Security Rate for Employees
While previously employers could terminate the employment of a worker, serving a probationary period, with three days' notice, the minimum notice period is now one month. Additionally, while employers were able to include 'non-compete' clauses in employment contracts before (that could last up to two years), the permissible length has now been reduced to a year.
Employment Agreement
The Civil Service and Government Development Bureau reviews and authenticates employment contracts to ensure they comply with Qatar's labor law. This is required for work contracts, work service certificates, personal sponsorship and profession amendments.
Working condition
The maximum number of working hours allowed without overtime pay is 48 hours per week. Working hours are reduced to 36 per week during Ramadan. Workers are entitled to at least one day of rest per week and no employee should work two or more Fridays in a row (Friday is a common day of rest for all workers).
Leaves
The law identifies all kinds of leave including annual, casual, sick, emergency, study and unpaid leave. If an employee is not able to take their full annual leave, they must take at least half of it and transfer the other half to the annual leave balance in the next year. The General Retirement & Social Insurance Authority (GRSIA) provides a service to individuals, businesses and government entities to enable them to get an estimated calculation of unpaid leave.
Employment termination
The service of an employee may be ended for a number of reasons including reaching the age of 60, end of contract, resignation, medical incapacity, disciplinary dismissal, loss of Qatari citizenship and death. An employee is entitled to resign provided the resignation is submitted in writing (and does not contain any condition or restriction).
1 month
Minimum notice period for terminating an employee
11
Total number of public holidays
40
Working hours per week
Up to 3 days
Total number of days for Compassionate & Bereavement Leave
Decree-Law No. 19 of 2020 has introduced changes to the Qatar Labor Law and Law No.21 of 2015 regulating the entry and exit of expatriates and their residence. It now makes it easier for employees to move to new employers. Under the previous regime, non-Qatari citizens required a No Objection Certificate (NOC) in order to transfer to a new employer. This was central to the 'Kafala' sponsorship system. However, this is no longer required. Non-Qatari citizens must only ensure compliance with the requirements around notice periods. An exit permit is also no longer required when moving to a new job in another country.
Residency permits
Residence permit applications are managed by the Ministry of Interior and may take up to six weeks. Reactivation of a residence permit on visa may be done online and this is available for both individuals as well as establishments. Renewal of the residence permit online may be done for between 1 to 3 years.
Work Permit validity
Required Documents
The employment contract
Completed application form, obtained from the Ministry of Labor
Medical certificate proving that the employee is in good health
Copy of the employee's passport
Two passport photographs
Relevant educational certificates
Immigration card of the employer
Employment visa
Biometrics including fingerprints
Compliant, reliable, error-free and touchless payroll in Qatar
Build the best team and hire top talent compliantly in Qatar. Get in touch with Qatar payroll outsourcing & PEO specialists for a free consultation!
Download PDF
This document was prepared for informational purposes only. As local laws & regulations keeps on changing. Please consult your tax & legal advisors as well.
Tell us where you want to grow.
Our team regional experts are here to support you with global expansion plans.