Mercans Earns a 'Major Contender' Accolade in Everest Group's MCP and EOR Solutions PEAK Matrix® Assessments 2023
For the fifth consecutive time, Mercans proudly secures its position as a Major Contender in the Everest Group Multi-Country Payroll (MCP) Solutions PEAK Matrix Assessment 2023. This remarkable achievement underscores Mercans' consistent excellence in the realm of global payroll management and EOR solutions.
Mercans' Remarkable Payroll Achievements in Everest Group's 2023 Assessments
This recognition underscores Mercans' consistent progress and unwavering commitment to industry benchmarks. Everest Group'a assessment methodology, based on the 2023 RFI process, includes in-depth interactions, client reference checks, and analysis of the dynamic payroll landscape.
Mercans' exceptional performance in this competitive arena highlights our dedication to delivering cutting-edge payroll solutions. Through steadfast commitment, innovative approaches, and exceptional service, Mercans has carved a distinctive niche among its competitors. As a Major Contender, Mercans reaffirms its position as a beacon of excellence in the realm of payroll solutions.
Mercans' Excellence in Employer of Record (EOR) Solutions
Mercans continues its streak as a 'Major Contender' in the 2023 Employer of Record (EOR) Solutions PEAK Matrix Assessment.
In this report, Everest Group meticulously evaluates 20 providers across various industries and geographies. Their comprehensive assessment methodology relies on the annual RFI process for the calendar year 2023, in-depth interactions with leading EOR providers, client reference checks, and continuous analysis of the dynamic EOR market landscape.
Mercans' remarkable performance stands out in this competitive arena, underscoring our commitment to delivering top-tier EOR solutions.
Mercans' Differentiators and CEO's Insights
Everest Group's evaluations are precise and comprehensive, taking into account several critical dimensions that provide valuable insights into service providers' capabilities. The assessment is based on measures of market impact, the ability to deliver solutions, vision, and strategy, technical sophistication, innovation and investment, engagement and commercial model effectiveness.
In this year's report, 27 MCP solution providers were subjected to rigorous scrutiny, client reference checks, and extensive market analysis. Mercans distinguished itself by focusing on service excellence, intellectual property and solutions, domain investments, strategic technology partnerships with leading HCM providers, and most notably, its cutting-edge payroll technology.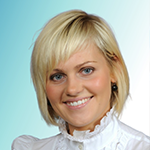 Tatjana Domovits, Group CEO of Mercans, shares her insights: "Our goal has been and continues to be reducing the manual payroll processing effort while improving the accuracy of payroll calculations. Our use of machine learning elements has been facilitating more consistency and accuracy across the board. Payroll continues to be one of the largest costs to employers, and we understand the importance of having systems that can provide accurate information and payments in line with local compliance requirements. We're equally excited about our ability to enhance payroll performance through the solutions we offer, and this extends to our performance in the Employer of Record (EOR) category."

Furthermore, Tatjana emphasizes the significance of EOR services, stating,
"EOR is increasingly pivotal for global businesses seeking to navigate complex international labor landscapes. It not only eases the burden of compliance but also facilitates seamless global workforce expansion. At Mercans, we recognize the paramount role that EOR plays in today's global business environment and are dedicated to empowering our clients through these solutions."
Final Thoughts
Mercans' unwavering commitment to innovation, investment in proprietary global payroll technology, and strategic partnerships with HCM providers distinguish it as an industry frontrunner. Mercans continues to redefine the landscape of MCP and EOR solutions, facilitating streamlined global operations for businesses.
Everest Group's PEAK Matrix assessments for 2023 serve as a crucial resource for enterprises in search of global service providers. Mercans' consistent recognition as a Major Contender underscores its steadfast dedication to delivering exceptional solutions in the fiercely competitive global payroll and EOR market.