Mercans Redefines Global Payroll By Unveiling G2N Nova
Upgraded Gross-To-Net Multi-Country Payroll Engine
Introduction
Mercans, has introduced G2N Nova, its third-generation global payroll software. The latest version of our global payroll software is a major technology upgrade and introduces new capabilities that redefine how multinationals approach their global payroll strategy.
Mercans' innovative and disruptive payroll technology has challenged the traditional payroll outsourcing providers who are dependent on in-country payroll providers (ICPs) and third-party software solutions with limited geographical coverage. Its purpose-built global payroll technology leverages cutting-edge software development approaches and the latest innovations, including Machine Learning, Robotic process automation, data lakes, unstructured data management, digital datafication, and more.
The global payroll industry is still lagging in its adoption of technology and the application of technology has been limited. None of the major global payroll providers have been able to develop gross-to-net payroll calculation capabilities beyond 20 countries on a single payroll software application, with the majority of the providers offering either payroll aggregation platforms or single-country payroll applications that are developed by third parties.
Payroll Tech Stack
20 years ago Mercans set its sights on challenging the conventional belief, that a single global payroll software with gross-to-net payroll calculation capabilities is an impossible task, by taking a disruptive approach to payroll technology. Mercans' technology focuses on a horizontal payroll engine architecture that reuses the commonalities between payroll calculations across the globe and addresses country-specific regulations through an easily configurable compliance module.
This horizontal design allows for consistent functionality across all geographies, ensuring a standardized experience and streamlining processes. In addition, the horizontal design of this product also offers the advantage of ease of implementation in new countries. While regulations and compliance requirements may differ from country to country, the underlying engine and its capabilities remain consistent, delivering reliability and efficiency. Thus, simplifying the compliance processes and reducing the time and effort required to keep the calculations compliant with constantly changing tax rules.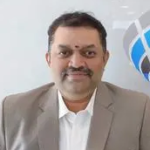 "Our focus has always been on SaaS and payroll technology, particularly in the realm of gross to net payroll capabilities in a multi-country setting. We purpose-built our engine specifically for global payroll, ensuring it meets the complex needs of organizations operating across various jurisdictions." explains K A Vishwanathan (Vish), CEO of Mercans Payroll & SaaS business.
What G2N Nova represents
The newly released G2N Nova represents a significant milestone in Mercans' ongoing pursuit of excellence. Over the years, Mercans has continuously refined and improved the engine's functionality to meet the evolving needs of global payroll processing. The latest iteration includes enhanced features, such as automatic payroll event recognition and seamless data extraction from Human Capital Management (HCM) systems.
Automatic payroll event recognition is a game-changer for organizations seeking efficiency and accuracy in their payroll processes. The engine analyzes HR data and intelligently identifies relevant payroll events. It then creates precise payroll events and seamlessly integrates them into the gross-to-net calculation process. This advanced capability not only saves valuable time but also minimizes the risk of errors, ensuring payroll accuracy and compliance.

Our objective is to transform the payroll industry from a services-based model to a technology-driven one. We envision a fully digital payroll experience that revolutionizes how organizations manage their payroll processes globally. G2N Nova is a significant step towards realizing this vision. affirms Vish.
To further elevate offerings, Mercans has implemented an Algorithm based Payment Gateway Solution, which operates on the principle of constant adaptation and optimization. In an ever-changing financial landscape, exchange rates fluctuate, transaction speeds vary, and costs differ across payment channels, Mercans' algorithm leverages real-time data feeds, keeping a pulse on the dynamic nature of the global financial market. By analyzing these up-to-date insights, the algorithm identifies the most efficient and cost-effective payment solution available at any given moment.
The channel-agnostic nature of Mercans' Payment Gateway Algorithm further distinguishes it from industry competitors. This flexibility empowers Mercans to continuously evaluate and integrate new payment providers, ensuring that clients always have access to the most optimal solutions available in the market. Moreover, Mercans' Gross to Net Pay Engine seamlessly integrates with all major HCM systems, allowing organizations to retain their existing infrastructure. It serves as a seamless and owned solution for gross-to-net calculations, empowering companies to maintain their preferred HCM systems while leveraging Mercans' advanced payroll capabilities.
To facilitate the integration process and optimize payroll data consumption, Mercans has developed an Application Programming Interface (API) specifically for payroll-related data. This API allows organizations to define and consume only the payroll-relevant events and data, eliminating unnecessary overhead and simplifying the payroll processing workflow.
"We take a unique approach by designing payroll as components, this modular structure enables us to seamlessly integrate additional countries onto the same engine. Each component, such as payroll generation, prorated calculations, and input evaluations, is carefully designed to work together harmoniously, resulting in a highly efficient and adaptable payroll solution." emphasizes Andre Voolaid, CTO of Mercans and a key member of the payroll engine development team.
Bottom Line
With the launch of G2N Nova, Mercans solidifies its position as a pioneer and industry leader in the global payroll space. By combining cutting-edge technology, global best practices, and a commitment to customer-centric solutions, Mercans continues to drive innovation and transform the way organizations manage their payroll processes worldwide.