Everest Group names Mercans as a Star Performer in MCP Solutions Assessment
The Everest Group has recognized Mercans as a Star Performer for the second consecutive year for its Multi-Country Payroll (MCP) Solutions. In addition, Mercans was recognized as a Major Contender for the fourth time in a row, outperforming 17 other multi-country payroll providers.
As part of the Everest Group report 2022, 24 MCP solution providers were evaluated based on their annual RFI process, interactions with leading solution providers, client reference checks, as well as ongoing analysis of the MCP solution market. According to Everest Group, Mercans sets itself apart from its competitors through its unique service focus, intellectual property and solutions, and domain investments and partnerships.
In addition, the report highlights Mercans' continual investment in its proprietary global payroll technology, strengthening its strategic technology partnerships with leading HCM providers, and expanding its in-country services. Moreover, Mercans is recognized as the only provider that offers global payroll, EOR, and integrated SaaS solutions globally.

"Mercans has created a differentiated value proposition in the MCP market through its technology platform, HR Blizz. The platform supports gross-to-net calculations across multiple geographies and can provide broader workforce management capabilities. Clients have valued Mercans for its in-country compliance support, platform's scalability, and flexible outsourcing model which has helped to strengthen its position as a Major Contender and emerge as a Star Performer in Everest Group's MCP PEAK Matrix® Assessment." Priyanka Mitra, Practice Director, Everest Group.
The PEAK Matrix assessments provide enterprises with the analysis and insight they need to make critical decisions about the selection of global service providers.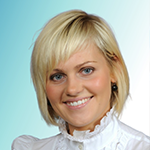 "Our goal has been and continues to be reducing the manual payroll processing effort while improving on the accuracy of payroll calculations. Our use of machine learning elements has been facilitating more consistency and accuracy across the board. Our systems are able to learn from data, identify patterns and make decisions with minimal human intervention. Payroll continues to be one of the largest costs to employers and we understand the importance of having systems that can provide accurate information and payments in line with local compliance requirements, which is why we're excited about being able to boost payroll performance through the solutions we offer" explained Group CEO of Mercans, Tatyana Domovits.
"Mercans' investments in enhancing its global delivery, service coverage, and platform solution have made it a force to reckon with in the multi-country payroll space," stated Priyanka Mitra, Practice Director, Everest Group. "Its focus on making its platform solution more flexible and feature-rich by exploring innovative payment methods and adding new modules to the Employee Self-Service (ESS) portal for client employees has helped it position as a Major Contender and Star Performer on this year's MCP PEAK Matrix(R) assessment."
This press release features multimedia. View the full release here: t.ly/N-8c