How AI is Transforming the Global Payroll Landscape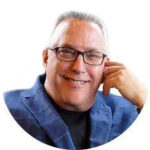 Steve Goldberg
Global HCM & HR Tech Advisor
Intro
The payroll function within an organization is now universally viewed as a critical HCM pillar, and not just operationally speaking (as was generally the case in past years) but from a strategic perspective as well. From the significant contribution payroll makes in serving-up the highest quality workforce data needed to power high-value analytics, labor cost planning and modeling, to ensuring the employee experience always includes quick and accurate responses to employee queries, payroll is foundational to HCM. The ever-evolving payroll domain and marketplace is also attracting considerable attention these days, and rightfully so. And the topic of global payroll is a major reason why.
AI in HCM: Some Context
Just as technology advances in the overall HCM domain brought us smart bots (digital agents) and a wide range of other HR process optimization and employee support scenarios, AI and specifically machine learning has firmly established itself as a major driver of HCM-related business value in most organizations. 'AI in HCM' use cases have proliferated within both HCM solution vendor and customer organizations, with frameworks also becoming plentiful in efforts to try to facilitate a good understanding of the possibilities. This includes one such framework I developed a few years ago that revolves around five identified categories of use case scenarios carrying the following one-word descriptors: Personalize, Predict, Prescribe, Understand and Curate.
As it relates to the payroll domain and global services arena:
'Personalize' can pertain to a global payroll platform learning the idiosyncratic processing requirements of each particular end-customer.
'Predict' might apply to transaction volumes, including exception transactions which often cause errors.
'Prescribe' may relate to specific guidance given around how to handle a complex payment transaction, or how to best comply with new regulations.
'Understand' might well be in the context of pay cycle to pay cycle variances.
'Curate'

logically relates to identifying which regulations are changing and/or relevant.
An example of a sophisticated technology capability demonstrated to me by Mercans was the global payroll company's Dynamic, hyper-intelligent data parser. This innovation allows any type of HCM data from any system or source to be accurately and appropriately consumed into both centralized and downstream payroll processing platforms, only involving staff on an exception basis.  Accurately and appropriately includes the technology being fully agnostic about languages, currencies, and of course, all processing remains in full compliance with applicable regulations in the regions. This arguably gives the phrase "fully automated, end to end service delivery" a whole new meaning.
Additionally, Mercans' AI/ML investments, as well as purpose-built, complementary algorithms, are designed to be readily adaptable to each customer's unique operating environment.
Payroll Regulatory Compliance is Ever-Changing
Without question, the shift around the globe to hybrid working – both in terms of the workplace and the workforce (i.e., pandemic-driven remote work and employee/contractor labor pools) has ushered in a level of complexity many businesses have never dealt with before. Fluid operating environments and unpredictable economic conditions have also given rise to various types of stabilizing efforts in the form of updates to payroll regulatory compliance across most regions of the world. As one illustrative data point, the number of payroll-related regulatory changes of varying scope and complexity in a recent 4-year period across the APAC region alone reached six hundred.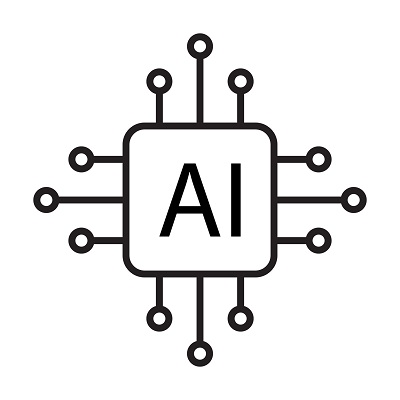 Across the globe, and outside of the constant adjustments being made to tax tables, the nature of payroll compliance changes pertains, for example, to new paid sick leave legislation, including paternal or COVID-related in some countries. These might also relate to any of the different social security systems of which there are more than 100 worldwide. Another subset of regulatory changes involves the misclassification of employees as contractors, or vice versa, Moreover, one can perhaps foresee regulatory updates down the road around another type of misclassification, particularly in the U.S.: Determining which employees are eligible for overtime pay. If this change does indeed occur, it's likely due to the continuing movement from exclusively the traditional job/org structure to more of a skills/project team structure in many organizations, at least in pockets of the business.
New Global Payroll Models: New AI/ML Candidates
The combination of increasingly demanding payroll regulatory compliance, and the rise of remote work and favorable labor cost trade-offs in developing regions of the world became the catalyst and foundation for one major new global payroll operating/delivery model in recent years. It's called "EOR" or the Employer of Record model and it was essentially designed to allow regional business entities to "go global" via an HR/Payroll outsourcing partner without having to establish relevant infrastructure (people, process, technology, legal structures, and compliance expertise) on the ground in each operating locale. The compelling proposition and thus popularity of the EOR model has garnered hundreds of millions in investment capital the last five years, resulting in relative startups with huge valuations, and remakes of more established global payroll service providers.
To be clear, however, any service delivery model these days – and global payroll outsourcing is no exception – must include a major technology innovation component. In that light, some EOR related providers such as Mercans (headquartered out of Dubai) have been demonstrably committed to finding new ways of leveraging technology for competitive advantage – for customers first, which of course leads to competitive advantage for the solution and services provider. Mercans decided a few years ago to place great emphasis on technology consolidation in the form of achieving a single software code base that powers – and is readily adapted to – the different processing and regulatory compliance needs of every global customer, across basically every country.
But as any astute observer of this burgeoning industry sector knows, it's not about being "services-centric" OR "technology-centric". It's about being "total and best-fit solution centric" … where the solution offered is expertly calibrated to each set of demands being presented. In that light, new delivery models in the global payroll industry will clearly become fertile ground for the application of AI/ML as well.
Other Innovation Opportunities
Beyond the payroll-related use cases highlighted above, here are two final use cases involving a bit more creative and innovative thinking; and the team at Mercans (my advisory client) is already deep into evaluating and designing around them.
Staff planning and deployment optimization: Going back to the AI in HCM use case framework discussed, 'predicting' and 'personalizing' are both prominent manifestations; and within the global payroll arena, a very exciting related opportunity exists. It's in the form of service providers using AI to scan information in the public domain … independent of subject matter experts in HR/payroll, or involving people (as with large learning models such as ChatGPT) … and apply predictive intelligence to model where and how service provider staff should be deployed around the globe, in what quantity, and at what skill and proficiency level. In this scenario, the anticipation of new, complex regulatory changes in one region, or changes affecting certain clients more than others in that region, serve as inputs to such a model, resulting in staff deployment decisions that result in a very effective – but also very cost optimized – service delivery infrastructure.
Finally, another example of creatively leveraging AI in a global payroll service delivery context is when the technology "learns" what specific software configurations should be applied given client and region-specific process requirements. And Mercans' very differentiated strategy of featuring a single code base for delivering global payroll also makes configurations the cornerstone of customer 'go-lives'. I happen to be working with a small, emerging HR tech player that built an AI-powered bot that learns and automatically applies optimal software configurations for software vendor customers. The point here is to illustrate the tremendous opportunity for much larger companies like Mercans to build off existing market differentiation by thinking and acting with "no limits" when it comes to AI in HCM – particularly global payroll!