NelsonHall names Mercans as Global Payroll Technology Leader
Mercans, the global payroll technology leader, has been named a Leader in NelsonHall's annual NEAT assessment of the leading payroll companies across the globe. NelsonHall has ranked Mercans highly as a Multi-Country Payroll firm for its ability to meet the future needs of global payroll clients as well as for its ability to deliver immediate benefits to its clients.
Andre Voolaid, Mercans' CTO said, "We are delighted that NelsonHall has recognized Mercans as a leader in the global payroll industry. There is no other solution available in the market that enables clients to generate payrolls across 160 countries on a single platform."
Mercans' proprietary payroll platform HR Blizz™ is fully integrated with many human capital management (HCM) platforms, including Workday, UKG, Dayforce, SuccessFactors, Oracle, and Darwinbox, as well as with the leading ERP solutions and local statutory authorities.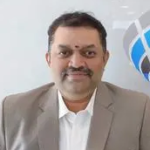 Mercans' Chief Operating Officer, K A Viswanathan added, "Mercans continues to disrupt the payroll industry by doing what no other provider has been able to accomplish. We deliver global payroll services without using sub-contractors or third-party software. Our end-to-end payroll software integrates seamlessly with all major HCM solutions or can be used as a stand-alone digital payroll platform. Companies of any size can finally achieve full automation of their international payroll operations while reducing their operating costs."
NelsonHall also ranked Mercans as a Leader in its Digital payroll and Comprehensive Payroll categories. This is a testament to Mercans' industry-leading ability to deliver fully automated and digitalized global payroll solutions while delivering outstanding customer services and compliance experience across 160 countries.
NelsonHall has conducted a thorough assessment of 21 leading MCP solution providers globally, and Mercans came out as the top multi-country payroll firm for its ability to meet the future needs of global payroll clients.
Outranking the majority of the other providers by a huge margin, Mercans has proved once again that it is the only provider in the industry that can successfully deliver a non-aggregator services model across 160 countries on a single native payroll platform.
Liz Rennie, NelsonHall's HR Technology and Services Research Director said, "Mercans is a Leader in the multi-country payroll services market, offering 160-country payroll services through a single platform, HR Blizz, one of the largest payroll engines available in the market. The single payroll engine approach delivers a hassle-free multi-country payroll process, enabling clients to benefit from cost reductions. Mercans' leadership position is also a result of its flexibility in offering both SaaS and managed payroll services, as well as bringing strong capability with an experienced and efficient team that is greatly valued by its clients."

"Our in-country service delivery and compliance teams, coupled with the best technology in the industry, have made Mercans a game changer in the payroll industry. We have changed the global payroll and we are excited that this has been noticed by NelsonHall," concluded Tatyana Domovits, the CEO of Mercans Group.