Integration of Hyperwallet as part of HR Blizz, Mercans' multi-country payroll solution
Mercans, today announced that it has completed the global integration of Hyperwallet as a key feature of a full suite of payment options supporting HR Blizz, its multi-country payroll offering.
A global payout platform, Hyperwallet, enables localized, multi-currency distribution anywhere in the world. Their payout platform currently serves over 5 million payees globally and processes over $5 billion in payouts.
What this means for companies is that they are able to make payments to employees or any other payee quickly, conveniently, and affordably. With flexible payout options that include local bank deposits, international wire transfers, branded prepaid and virtual cards, custom checks, and cash pick-up services, workers and independent contractors will have more freedom, flexibility, and control of their careers.
One of the pressing issues clients have faced is how to enable multiple currencies in their payroll payouts. As each country has unique and distinct banking rules, carrying out the necessary testing and ensuring compliance with these various rules would take considerable time and effort. Multiple data points require verification. Additionally, clients would typically have bank files generated which would need to be uploaded to their bank portal and require payroll approval. This has now been done away with.
Payment files in Mercans are now automatically triggered to go to Hyperwallet, with payments released, on approval, in real-time across any time zone. In particular, the Hyperwallet integration strengthens Mercans' ability to support payouts in 103 currencies. This shift has reduced payroll processing time from 3 days down to a single day.
Employees are able to add expenses in the currency of their choice, wherever they may be located. As a result, clients have reported quick wins. While past transactions were incurring bank charges of $35 per international transaction per employee, Mercans has since been able to reduce these costs down to $8 per transaction per employee.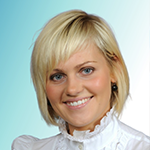 "Inward remittances have a range of acceptance options for companies with a global workforce. But that has not necessarily been the case for payouts. There have been limited options in the past which meant businesses faced more challenges in distributing earnings to workers wherever they were located. With Hyperwallet, we're bringing it all together. By integrating Hyperwallet into our proprietary global payroll solution, HR Blizz, we are able to deliver an even more compelling global payroll solution for companies everywhere, explained the CEO of Mercans, Tatjana Domovits.