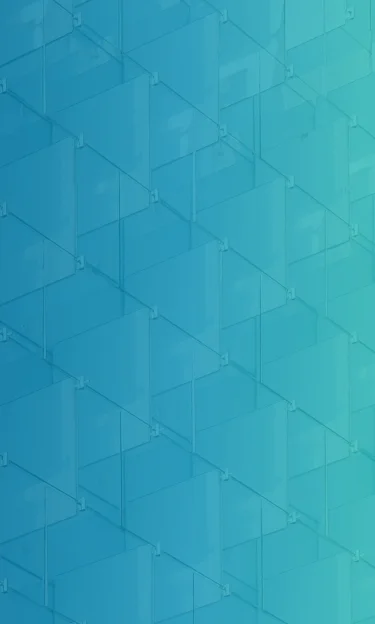 Resource-rich and with access to a large local market and growing regional market, South Africa is an attractive country boasting robust infrastructure and efficient logistics. It remains the destination of choice for many multinationals (over 180 Fortune Global 500 are present here). Foreign companies who seek to tap into the local talent pool see favorable market access to global markets, thanks to the African Continental Free Trade Area.
Download PDF
The Global Innovation Index ranks South Africa as number one in innovation in Africa. Backed by a sophisticated banking sector, the country is also a financial hub in Africa. Businesses will find South Africa fast becoming a tech hub in Africa, offering technical expertise and finance support for local businesses.
Entity Registration and Incorporation Requirements
Setting up a new business or expanding an existing one in South Africa is straightforward. Choose how your company operates from a range of entity types that suit your individual circumstance.
Banking
Banking Hours: 9.00 am to 4:00 pm from Monday to Friday and on Saturday (8:00 am to 1:00 pm)
Working Week
The standard working week is from Monday to Friday from 8:00 am - 5:00 pm
Labor Law
One of the primary sources of law is the Labor Relations Act, which provides protection for employees against unfair dismissal. Minimum conditions of employment are regulated by the Basic Conditions of Employment Act (BCEA).
Download PDF
Main Industries
Mining, automobile manufacturing, metalworking, technology
GDP Growth
1.9%
Dates & Numbers
dd/mm/yyyy
Official State Name
the Republic of South Africa
Population
59.3 million
Capital
Pretoria
Currency
South African Rand (ZAR)
Internet Domain
.za
International Dialing Code
+27
Major Languages
Afrikaans, English, Xhosa, Zulu, Southern Sotho, Northern Sotho, Tswana, Tsonga, Venda, Swati, Ndebele
Pretoria, ZA
8:16 pm, September 22, 2023
24°C
Mercans is one of the world's largest providers of South Africa payroll services and offers a full range of South African payroll solutions, including the local infrastructure needed by international companies to meet their obligations when employing local citizens or expatriates. As one of the leading payroll companies in South Africa, we offer you the peace of mind that comes from knowing that your payroll has been handled by experts.
Through our expertise, advanced technology, and superior customer service, we have established ourselves as a leading payroll company in South Africa, and globally. Our range of industry-leading payroll solutions has seen us grow into one of the largest companies in this field. With our payroll in South Africa, we simplify complex processes, such as Real Time Information (RTI), reporting, and pension auto-enrolment. You can rely on us for real-time assistance at all times.
The national minimum wage is an instrument used to lift more South Africans out of poverty. Adjustments are made to provide exceptions or different rates for several worker groups including domestic workers, farmworkers and those employed in a public works program.
It is acceptable to provide employees with online payslips
Payslip
Payroll reports must be kept for 5 years
Reports
Employees receive paid annual leave of 15 days
Annual Leave
Employees receive paid sick leave of 10 days
Sick Leave
An employee is entitled to four months of unpaid maternity leave and 10 days of unpaid paternity leave
Maternity & Paternity Leave
An employee's employment can be terminated with 14 days' notice
Employee Termination
This salary is customary by law and payable at the end of the year
13th month salary
23.19 ZAR an hour
Minimum Wage
Overtime payment is set at 1.5x the employee's ordinary rate of pay for the weekdays and 2x for the work completed on weekends
Overtime
Employees paid monthly are entitled to 7 days' severance pay for each year of employment
Severance Pay
In South Africa, Mercans offers employer of record services that allows you to hire a great team without establishing a legal entity.
Through our EOR in South Africa, you will be able to reach new markets faster and remain competitive in the market.
We can help you generate compliant contracts, handle payroll, and handle benefits as your dedicated EOR provider in South Africa.
Mercans PEO Services is a trailblazing Professional Employment Organization (PEO) in South Africa, revolutionizing the way international companies do business in the country. As a PEO in South Africa, we offer a bespoke and efficient solution for companies expanding into South Africa, handling all HR-related needs, from employment to payroll, benefits and compliance.
Mercans is the trusted partner for successful business growth in South Africa because of its in-depth knowledge of the market and seasoned team of experts. Experience seamless expansion with Mercans.
South African residents are taxed on their worldwide income. Non residents are taxed on their South African sourced income and the same rates of tax apply to both residents and non residents. The social security system is not comprehensive.
Tax
Enterprise businesses can access the LBC (Large Business Center) for one-stop services to meet their tax obligations. Small businesses can access the SARS (South African Revenue Service) website for advice and support.
Social Security
An employee's contribution is withheld by the employer and both employer and employee are obligated to contribute towards unemployment insurance.
1%
Social Security Rate for Employers
1%
Social Security Rate for Employees
Generally, employers must comply with anti-discrimination laws and respect a candidate's right to privacy.
Employment Agreement
Most employees are employed under employment contracts. The BCEA stipulates that employers must provide written particulars of employment conditions once an employee commences work. Contracts of employment may be for either a fixed or indefinite term.
Working condition
The minimum conditions of employment are regulated by the BCEA and cover working time, leave, record-keeping, termination of employment and more. Generally, an employee may not work for over 45 ordinary hours per week, total working hours per day not to exceed 12.
Leaves
Parental leave is provided for 10 consecutive days (unpaid) on the birth of a child. This can also apply if the child is legally adopted or placed by a court in an individual's care. Employees are generally granted at least three working weeks of paid annual leave.
Employment termination
Dismissals for certain reasons are automatically unfair. Some other dismissals may be unfair if the employer fails to prove that the reason is fair based on the individual's conduct or capacity or based on the employer's operational requirements.
7 days
Minimum notice period for terminating an employee
13 days
Total number of public holidays
45
Working hours per week
3 days
Total number of days for Compassionate & Bereavement Leave
Foreign workers cannot generally be employed unless a relevant visa has been granted such as a general work visa or critical skills work visa.
Residency permits
Stays for less than 90 days can be allowed on a business visitor's visa, which may be extended for a further 90 days. Longer placements require a temporary residence work visa, a general work visa, critical skills visa or corporate worker visa.
Work Permit Validity
Required Documents
passport valid for at least one month after the applicant's intended return date
proof of the applicant's employment in South Africa
Medical documentation, such as vaccination records and radiology reports
Bank statements of the applicant to demonstrate sufficient funds
Proof of medical insurance for the duration of time to be spent in South Africa
Compliant, reliable, error-free and touchless payroll in South Africa
Build the best team and hire top talent compliantly in South Africa. Get in touch with South Africa payroll outsourcing & PEO specialists for a free consultation!
Download PDF
This document was prepared for informational purposes only. As local laws & regulations keeps on changing. Please consult your tax & legal advisors as well.
Tell us where you want to grow.
Our team regional experts are here to support you with global expansion plans.