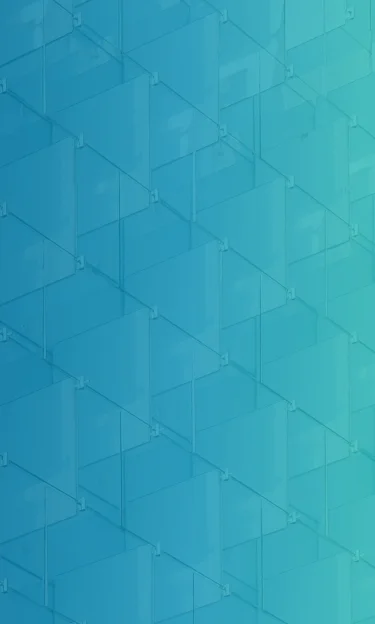 One of the three key economies within the Eurozone, Italy presents a strategic gateway into Europe with its extensive transport network and strategic ports. Italy is also the second largest manufacturing economy in Europe and the fifth largest globally. It is particularly attractive for its skilled workforce thanks to an overall better cost performance compared to other European countries. Additionally, Italy ranks fifth in the EU for its contribution to high tech and medium tech products.
There is increased private expenditure in R&D and open innovation between mature companies and high-end startups. Industry is further supported by educational and vocational training programs, competence centers and digital innovation hubs
Entity Registration and Incorporation Requirements
Setting up a new business or expanding an existing one in Italy is straightforward. Choose how your company operates from a range of entity types that suit your individual circumstance.
Banking
Banking Hours: 8.30 am to 4:40 pm from Monday to Friday.
Working Week
The standard working week is from Monday to Friday from 8:00 am - 1:30 pm and then 3:00 pm - 6:00pm.
Labor Law
Substantial reform of the labor market has been undertaken in recent years to create a modern, competitive business environment. The Civil Code brings together the main civil law rights and addresses the employment relationship.
Main Industries
Tourism, machinery, robots, aircraft, electronics, defense systems, iron and steel
GDP Growth
0.1%
Dates & Numbers
dd/mm/yyyy
Official State Name
Italian Republic
Population
59.64 million
Capital
Rome
Major Languages
Italian
Currency
Euro (EUR)
Internet Domain
.it
International Dialing Code
+39
Italy
Florence, IT
9:49 am,
November 29, 2023
6
°C
fog
Mercans provides a leading and comprehensive outsourced payroll service in Italy as one of the largest payroll companies in Italy. Our experienced Italy payroll team combines expertise with smart payroll technology to ensure the secure and efficient management of your payroll needs. We offer a self-service portal that allows employees to manage various HR tasks in a secure online environment, reducing the need for HR assistance and streamlining the process.
In addition to storing and accessing payslips, the portal provides a customized interface for resolving payroll inquiries, filling out data for the yearly tax clearance, or other documents to be prepared, requesting time off, managing business trips, or settling travel expenses. As for payroll in Italy, we streamline complex and time-consuming payroll processes such as Real Time Information (RTI), reporting, and pension auto-enrolment by managing the administrative aspects and the end-to-end payroll services for you.
In our role as your dedicated payroll provider, we are able to answer all your payroll questions in real-time. Our services are tailored to meet the needs of your business so you can spend more time on other business tasks.
Pay and work conditions for the majority of Italian employees are set by collective agreements. The minimum wage rates are set by industry-level agreements.
It is acceptable to provide employees with online payslips
Payslip
Payroll reports must be kept for 5 years
Reports
Employees receive paid annual leave of 26 days
Annual Leave
Employees receive paid sick leave of 21 days
Sick Leave
5 months of paid maternity leave and 10 days of paid paternity leave
Maternity & Paternity Leave
30 days notice is required
Employee Termination
Salary is paid in 13 monthly installments. The additional 13th installment ("tredicesima") is paid out each year alongside the December salary
13th month salary
There is no mandatory minimum rate of pay. Employers usually set minimum wages for each contractual level in the relevant national collective agreements
Minimum Wage
Overtime payment must be more than the regular rate and is as set in the National Collective Agreements (NCA)
Overtime
Employees are entitled to severance payment Trattamento di Fine Rapporto (TFR) which must be paid out within 6 months of leaving the company
Severance Pay
Mercans' Employer of Record (EOR) services in Italy provide a compliant and efficient solution for companies seeking to expand their global presence. By utilizing Mercans' EOR in Italy solutions, you can expand your business's global presence without setting up a legal entity or subsidiary. Our employer of record services simplifies the hiring, onboarding of your remote teams, managing their payroll and benefits, etc., in a compliant manner.
Our international network simplifies the process of expanding globally for you. Mercans is also regarded as a highly trustworthy, efficient, and top EOR provider in Italy. Through Mercans, you have access to the best talent at all levels of experience.
Mercans' local network and global infrastructure allow it to perform activities such as hiring, managing contracts and payrolls, onboarding, and employee record management, so you can focus on your organization's core business goals.
Mercans' Professional Employer Organization (PEO) services in Italy offer a flexible and cost-effective solution for companies seeking to establish a local presence and manage their workforce without the need for legal entities or subsidiaries. By outsourcing HR responsibilities to Mercans' PEO in Italy, companies can reduce the burden of administrative tasks and focus on what they do best. With a team of experts and cutting-edge technology, Mercans is leading the way in revolutionizing HR management in Italy.
Individuals are subject to national income tax, regional income tax and municipal income tax. Social security contributions are due from both employers and employees. The employer is required to register with the Italian Social Security Administration.
Tax
Tax liability is computed on a progressive rate and while both Italian residents and non-resident individuals are subject to tax in Italy, each will be on a different basis. Tax residents are liable to pay income tax on their income wherever it is produced.
Social Security
The total social security rate is approximately 40% of the employee's gross compensation with around 33% of the total paid into the National Pension Scheme and the rest paid into a few funds for unemployment, sickness, maternity, temporary unemployment compensation and more.
39.4%
Social Security Rate
30%
Social Security Rate for Employers
9.4%
Social Security Rate for Employees
The probation period of six months is statutorily set. Employers are also required to employ a certain number of people with serious disabilities.
Employment Agreement
In terms of contracts, employees may work on an 'intermittent work' basis where they work on call as needed or on a fixed term contract. The latter are typically for a one year duration but may be renewed.
Working condition
Employees are not to work over 48 hours per week and generally are to be granted a rest break after six hours of work. Employers also have numerous obligations in terms of protecting health and safety at work.
Leaves
Employees are entitled to four weeks of annual leave per year. There is also a variety of leave types and time to provide care or deal with family matters.
Employment termination
Employers must not dismiss or discriminate against employees because of their trade union membership or activities (such as strikes).
30 days
Minimum notice period for terminating an employee
11 days
Total number of public holidays
40
Working hours per week
28 days
Total number of days for Compassionate & Bereavement Leave
Foreign nationals who wish to renew their residence permit must file an application with the local police department in the province where they reside within 90 days of the expiry date of the permit; within 60 days for annual work; and within 30 days for all other types of residence permits.
Residency permits
Individuals who enter Italy for a period of 1 year or more will be required to sign an integration agreement and the permit is issued by the local police headquarters. Work permits typically last for two years and are renewable.
Work Permit Validity
Required Documents
signed employment contract
the original Nulla Osta and an additional copy
passport with at least two blank pages that is valid for at least three months after the visa's duration
passport pictures
completed Italian Long-Stay Visa Application form
proof of sufficient financial means, accommodation in Italy, and receipt for the payment of visa fee
diplomas and other qualifying certificates.
Compliant, reliable, error-free and touchless payroll in Italy
Build the best team and hire top talent compliantly in Italy. Get in touch with Italy payroll outsourcing & PEO specialists for a free consultation!
This document was prepared for informational purposes only. As local laws & regulations keeps on changing. Please consult your tax & legal advisors as well.
Tell us where you want to grow.
Our team regional experts are here to support you with global expansion plans.