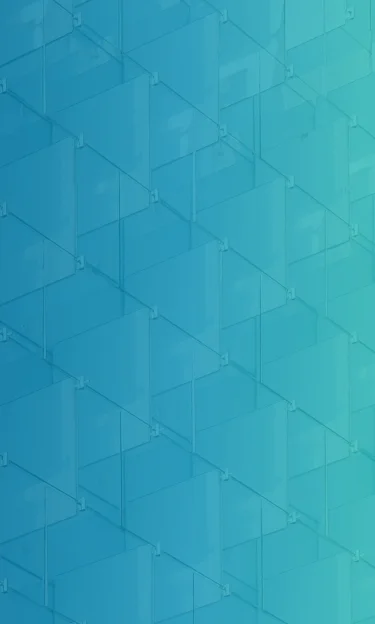 Recent economic growth in Ghana has outperformed sub-Saharan Africa (PWC, 2018), which has enhanced its image as an attractive investment destination. Ghana's investment attractiveness has also been boosted by government initiatives, such as legal changes to address the challenges to the country's development into the business hub of West Africa.
Companies operating in Ghana can be limited liability companies organized under Ghanaian laws or external companies incorporated outside the country (PWC, 2018). The law allows Ghanaians or non-Ghanaians to have whole or partial ownership of local companies.
Entity Registration and Incorporation Requirements
A local company must provide the following information to be registered: its name, the nature of its business, the names of at least two directors – one of which must be a Ghanaian citizen; the number of shares, the auditor's identity and address; and the registered office, principal business place, and mailing address (PWC, 2018).
Banking
Banking Hours: 9.00 am to 5:00 pm from Monday to Friday
Working Week
The standard working week is from Monday to Friday from 8:00 am - 5:00 pm
Labor Law
Under the Labour Act 2003, remuneration includes the basic wage or salary, as well as any additional allowances paid directly or indirectly by the employer to the employee. Wages must be paid in legal tender to all classes of workers in accordance with the Labour Act. Employers are required to pay wages to their employees on time in accordance with the law. Employees who are employed on a monthly basis receive a monthly payment, while those who are employed on a weekly basis receive a weekly payment. The Labour Act allows the payment of wages in kind because "full pay" refers to a worker's normal compensation without overtime payments, including the cash equivalent of any in-kind compensation.
Main Industries
Mining, lumbering, light manufacturing, aluminum smelting, food processing, cement
GDP Growth
0.9%
Dates & Numbers
dd/mm/yyyy
Official State Name
Republic of Ghana
Population
30.96 million
Capital
Accra
Major Languages
English
Currency
Ghanaian cedi
Internet Domain
.gh
International Dialing Code
+233
Accra, GH
7:29 pm, September 22, 2023
22°C
Mercans offers comprehensive and reliable payroll services in Ghana that cater to the unique needs of businesses operating in the country, ensuring compliance with local labor laws and regulations. As one of the most successful payroll companies in Ghana, it is our goal to be your one-stop source for end-to-end payroll services. We will handle all aspects of payroll processing so that you may focus on more important matters.
Through our Ghana payroll services and our expertise and advanced technology, we deliver superior payroll services around the globe. Thus, making us one of the leading payroll companies in Ghana. One of the largest companies in this field, we provide a range of industry-leading payroll solutions. You can simplify complicated and time-consuming processes with our payroll services, such as Real Time Information (RTI), reporting, and pension auto-enrolment. At all times, you can count on our experts to provide you with real-time payroll assistance.
Ghana follows a monthly payroll cycle, with payments due no later than the last working day of each month. Some employers, however, pay their employees biweekly.
It is acceptable to provide employees with online payslips
Payslip
Payroll reports must be kept for 6 years
Reports
Employees receive paid annual leave of 15 days
Annual Leave
There are no provisions mandated by law regarding paid sick leave.
Sick Leave
12 weeks of paid maternity leave and there is no statutory law regarding the paternity leave
Maternity & Paternity Leave
30 days
Employee Termination
There are no provisions mandated by law regarding the 13th month salary
13th month salary
13.53 GHS per day
Minimum Wage
Overtime payment of 1.5x the employee's ordinary rate of pay for 8 hours of overtime per week
Overtime
There is no severance pay in the case of individual dismissals
Severance Pay
Mercans is a top EOR provider in Ghana, offering flexible and efficient EOR services to businesses seeking to establish a presence in the country without the need for a legal entity.
Our EOR in Ghana covers all administrative tasks related to payroll, HR, and compliance on behalf of the client, including registering the client as an employer with the local authorities, managing employee contracts and benefits, and ensuring compliance with local labor laws and regulations.
Through our employer of record services, our team of experts provide a comprehensive understanding of the country's labor laws, regulations, and business environment, ensuring businesses using our services remain compliant. Overall, Mercans' employer of record services in Ghana provide businesses with a hassle-free and cost-effective way to enter the market and expand their operations.
Mercans is revolutionizing the local HR landscape in Ghana as a pioneering Professional Employment Organization (PEO) provider for international companies. Our PEO in Ghana provides a customized and streamlined HR solution for companies expanding into Ghana, taking care of everything from employee recruitment and payroll, to benefits and compliance. With a thorough knowledge of the Ghanaian market and a skilled team of experts, Mercans is the reliable partner for successful business growth in Ghana. Choose Mercans for a unique and hassle-free expansion experience.
An individual resident's income is determined based on the income derived from each employment, business, or investment for the year, regardless of whether the source of the income has ceased. Citizens who are residents are taxed on their worldwide income. Businesses, investments, and employment income from Ghanaian and non-Ghanaian sources are all taxable.
Tax
Employment wages are subject to income tax.
Social Security
Pension fund contributions are deducted from the employee's gross wages and withheld. Social tax and social insurance contributions are the responsibility of the employer.
18.5%
Social Security Rate
13%
Social Security Rate for Employers
5.5%
Social Security Rate for Employees
Under the Ghana Labor Act of 2003 (Act 651), every company employing at least six people for a continuous period of time in Ghana is required to issue and sign an employment contract. All obligations and rights of the parties must be clearly expressed in the contract.
Employment Agreement
A written employment contract is required which must contain details of the parties, job description, the contract term as well as the rights and responsibilities of each party.
Working conditions
Ghanaian workweeks typically consist of 40 hours per week, divided into eight hours per day for a five-day week. In some industries, the workweek can be extended to 48 hours.
Leaves
Employees are entitled to sick leave and sick pay. The annual paid leave entitlement for a full-time employee is 15 working days after one year of employment. In Ghana, there are 13 public holidays. Employees who are pregnant are entitled to 12 weeks (up to 14 weeks in the case of multiple or complicated births) of paid Maternity leave at 100% of their regular pay.
Employment termination
Depending on the type of contract and the reason for termination, the termination process will vary according to the employment agreement or collective bargaining agreement. It is possible for either the employee or the employer to terminate the employment contract at any time. It is necessary to give written notice. Employees who have been terminated unfairly may file a claim with the labor court and, in some cases, be reinstated. An at-will employment may be terminated at any time without notice by either the employer or employee.
30 days
Minimum notice period for terminating an employee
13 days
Total number of public holidays
40
Working hours per week
2 days
Total number of days for Compassionate & Bereavement Leave
Visas issued in Ghana include Transit Visas, Emergency Entry Visas, Visas on Arrival, and Re-Entry Visas. A single-entry visa is issued for 90 calendar days while multiple-entry business visas may be issued for a maximum of 180 calendar days.
Residency permits
A residence permit authorizes a foreign national to live in Ghana for a specified period. A resident permit may be issued to a foreign national who intends to remain in Ghana for a substantial period. It may be issued usually generally between the duration of one to four years in the first instance, and no more than eight tears in total.
Work Permit Validity
Required Documents
A photocopy of a valid passport
A CV demonstrating the employee's qualifications to work in Ghana
A medical certificate
A police background check from the employee's country of residence
Employment contract
Company's current audit code
A tax clearance certificate
Regulations of the company code
Company's certificates of incorporation and registration
Company's certificate to commence business
Proof that the company advertised the job to local workers in Ghana
Compliant, reliable, error-free and touchless payroll in Ghana
Build the best team and hire top talent compliantly in Ghana. Get in touch with Ghana payroll outsourcing & PEO specialists for a free consultation!
This document was prepared for informational purposes only. As local laws & regulations keeps on changing. Please consult your tax & legal advisors as well.
Tell us where you want to grow.
Our team regional experts are here to support you with global expansion plans.