Locations
GLOBAL PRESENCE
we are everywhere for everyone
We operate in geostrategic locations worldwide because it's always more manageable for you to expand and work abroad when you can directly access your business touchpoints in the field.
Our round the clock availability is unparalleled, and we allow you to rely on local specialists able to smoothen your HR and payroll processes while maintaining transparency.
Middle East and Africa
The Middle Eastern and African markets offer opportunities you can't afford to miss. We cater to all your HR and Payroll needs with solutions specially designed for GCC markets like Saudi Arabia, the UAE, Qatar, Bahrain, Kuwait, or Oman, articulating very particular regulations. We also cover all the country-specific labor requirements in Levant countries and Africa at large.
Book Demo AFGHANISTAN

ALGERIA

ANGOLA

ARMENIA

AZERBAIJAN

BAHRAIN

BOTSWANA

BURKINA

FASO

CAMEROON

CHAD

CONGO

COTE

D'IVOIRE

EGYPT

EQUATORIAL

GUINEA

ERITREA

ETHIOPIA

GABON

GHANA

IRAQ

ISRAEL

JORDAN

KAZAKHSTAN

KENYA

KUWAIT

KYRGYZSTAN

LEBANON

LIBYA

MADAGASCAR

MALI

MAURITIUS

MOROCCO

MOZAMBIQUE

NIGERIA

OMAN

SENEGAL

SEYCHELLES

QATAR

SAUDI

ARABIA

SOUTH

AFRICA

TAJIKISTAN

TANZANIA

TUNISIA

TURKMENISTAN

TURKEY

UGANDA

UNITED

ARAB

EMIRATES

UZBEKISTAN

ZIMBABWE
Europe
The European Union regulations are unified in some ways, but when it comes to HR and payroll, they can vary greatly. Working with our in-country experts can help you navigate the complexities of EU directives, use compliant systems, and handle the particularities of complicated labor laws in non-EU member states like those in Eastern Europe, Russia, Switzerland, and Scandinavia.
Book Demo ALBANIA

AUSTRIA

BELARUS

BELGIUM

BOSNIA

AND

HERZEGOVINA

BULGARIA

CROATIA

CYPRUS

CZECH

REPUBLIC

DENMARK

ESTONIA

FINLAND

FRANCE

GEORGIA

GERMANY

GREECE

HUNGARY

IRELAND

ITALY

LATVIA

LITHUANIA

LUXEMBOURG

MALTA

MONACO

MOLDOVA

NETHERLANDS

NORWAY

POLAND

PORTUGAL

ROMANIA

RUSSIA

SERBIA

SLOVAKIA

SLOVENIA

SPAIN

SWITZERLAND

SWEDEN

UKRAINE

UNITED

KINGDOM
North America
The increase in the complexities of HR and payroll systems in the US and Canada, with ever-changing government rules and regulations, requires efficient support if you are planning to develop your HCM operations there. Mercans can drive the growth of your strategic developments in North America thanks to solutions and services tailored to those dynamic, promising markets.
Book Demo CANADA

UNITED

STATES
Australasia
Australia and its neighbors offer highly competitive and stable commercial environments. With decades of uninterrupted positive economic growth, they significantly contribute to the global economy. For businesses looking to expand into this region, partnering with Mercans is the key to manage HR functions confidently like employment liability, visa management, payroll, and compliance.
Book Demo AUSTRALIA

FIJI

GUAM

NEW

CALEDONIA

NEW

ZELAND

PAPUA

NEW

GUINEA
Latin America
The strong economies of Brazil, Mexico, and other South American actors, are driving an ever-increasing interest in the entire Latin America region. As international investors are beginning to finally recognize the area as a viable and lucrative option, Mercans can assist you in overcoming local payroll complexities and succeed in those markets thanks to a broad range of HRM outsourcing options.
Book Demo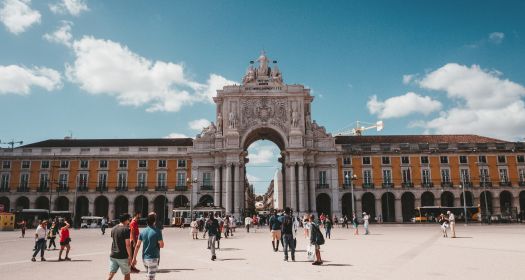 ARGENTINA

BAHAMAS

BOLIVIA

BRAZIL

CHILE

COLOMBIA

COSTA RICA

DOMINICAN

REPUBLIC

ECUADOR

GUATEMALA

HONDURAS

JAMAICA

MEXICO

PANAMA

PARAGUAY

PERU

URUGUAY
Asia Pacific
The unique features of Asia Pacific business environments can be a stronger than usual challenge to global organizations willing to expand or seeking to consolidate and centralize payroll functions across the region. Mercans masters this complex operating environment with easy-to-adopt and quick-to-deploy strategies, secure end-user solutions, and complete country compliance.
Book Demo BANGLADESH

CAMBODIA

CHINA

HONG

KONG

INDIA

INDONESIA

JAPAN

KOREA,

SOUTH

MACAO

MALAYSIA

MALDIVES

NEPAL

PAKISTAN

PHILIPPINES

SINGAPORE

SRI

LANKA

TAIWAN

THAILAND

VIETNAM