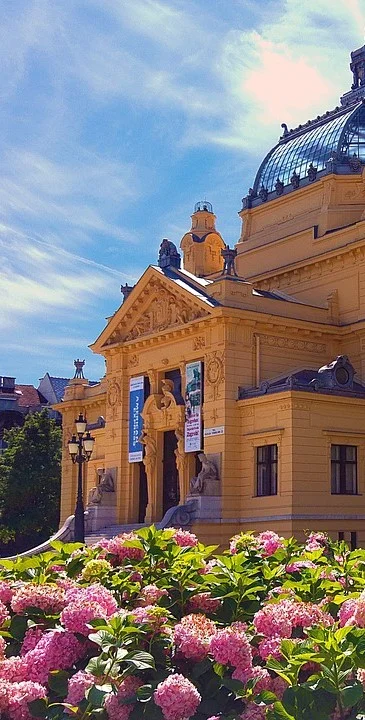 A business-oriented environment which offers a multilingual workforce and an attractive geostrategic location, Croatia offers foreign investors a unique opportunity across a number of key sectors. This includes ICT (which is rapidly expanding, employing over 53,000 people across over 11,000 companies), manufacturing, automotive, food pharmaceutical, logistics and tourism.
There are a number of strategic investment projects supported by the government which enables quicker implementation. These are in areas such as mining, energy, transport, infrastructure and electronic communications. Additionally, domestic and foreign companies are allowed to operate under equal conditions. While Croatia does not screen foreign direct investments, there is a screening mechanism in place for investments into the EU in accordance with EU regulations.
Entity Registration and Incorporation Requirements
Setting up a new business or expanding an existing one in Croatia is straightforward. Choose how your company operates from a range of entity types that suit your individual circumstance.
Banking
Banking Hours: 8:00 am to 4:00 pm from Monday to Friday.
Working Week
The standard working week is from Monday to Friday from 8:30 am - 4:30 pm.
Labor Law
The main piece of legislation governing the employment relationship is the Labor Act. However, foreign nationals are also bound by other laws such as the Foreign Persons Act and the Labor Protection Act.
Main Industries
Chemicals and plastics, machine tools, fabricated metal, electronics, pig iron.
GDP Growth
-0.1%
Dates & Numbers
dd/mm/yyyy
Official State Name
Republic of Croatia
Population
4.06 million
Capital
Zagreb
Major Languages
Croatian
Currency
Kuna
Internet Domain
.hr
International Dialing Code
+385
Donji grad, HR
8:41 pm, September 22, 2023
23°C
The amount of severance pay for each year of employment with the same employer cannot be lower than a third of the average monthly salary earned by the employee within the three months prior to the termination of their employment.
It is acceptable to provide employees with online payslips
Payslip
Employees are entitled to receive paid annual leave of 20 days
Annual Leave
Employees are entitled to receive paid sick leave of 42 days
Sick Leave
Employees are entitled to 6 months of paid maternity leave but there is no statutory entitlement to paternity leave
Maternity & Paternity Leave
An employer is required to provide the employee with 14 days notice of termination of the employment relationship
Employee Termination
There are no provisions mandated by law regarding the 13th month salary
13th month salary
624 EUR per month
Minimum Wage
Overtime payment is calculated at the rate of 0.5x the employee's ordinary rate of pay for 180 hours per year of overtime
Overtime
Employees paid monthly are entitled to a third of their pay for each year of employment for at least two years of service completed
Severance Pay
A foreign worker pays tax in Croatia if they are a resident taxpayer. Social security contributions are generally calculated from an individual's gross income.
Tax
The Personal Income Tax Act differentiates between a resident and non-resident taxpayer. A non-resident taxpayer (whether Croatian or not) is someone who earns income in Croatia even if resident outside of Croatia. Such an individual is subject to personal income tax.
Social Security
The Croatian social security system provides for pension contributions which are borne by the employee but withheld by the employer from their gross salary. The system also provides basic health insurance, calculated on top of gross income and borne by the employer.
36.5%
Social Security Rate
16.5%
Social Security Rate for Employers
20%
Social Security Rate for Employees
Employment law stipulates that an employer must guarantee the same conditions of employment to a national working abroad which addresses minimum rest periods, remuneration, health and safety at work, paid annual holidays and more.
Employment Agreement
Employment agreements must be made in writing. Although bilingual versions are acceptable, one of the languages used must be Croatian. Such an agreement must include specified information such as place of work, name and address of parties, date the employment commences, duration of work and more.
Working condition
There are restrictions in place in terms of working hours. Overtime work is an exception which an employee must provide, on an employer's request. However, this cannot be more than an extra 10 hours a week.
Leaves
There are minimum paid holiday entitlements. National holidays and periods of temporary inability to work are not included in an individual's paid leave. If an employee waives their right to annual paid leave or accepts payment of compensation in lieu of paid leave, this is considered null and void.
Employment termination
The minimum notice period that an employer must provide an employee will depend on the employee's length of uninterrupted service. Where there is extraordinary termination, no notice period shall apply.
14 days
Minimum notice period for terminating an employee
14 days
Total number of public holidays
40
Working hours per week
7 days
Total number of days for Compassionate & Bereavement Leave
Third country nationals may work in Croatia based on a residence and work permit or a work registration certificate. It may only be done with those employers with whom they have entered into employment.
Residency permits
An EU Blue Card is a residence and work permit for highly qualified third country nationals. It is valid for the job for which it has been issued and where the individual has entered into employment with an employer. To obtain such a card, the employee must meet certain legal requirements. Applications for extension of the EU Blue Card should be submitted no later than 30 days before the expiry of the current valid card.
Work Permit Validity
Required Documents
A copy of the applicant's passport
Applicant's passport-size photo
Proof of the applicant's ability to support themselves while in Croatia
Evidence of the applicant's health insurance cover
An employment contract for the applicant
Proof of the applicant's academic qualifications and skills
Evidence of the employer's business registration
Compliant, reliable, error-free and touchless payroll in Croatia
Build the best team and hire top talent compliantly in Croatia. Get in touch with Croatia payroll outsourcing & PEO specialists for a free consultation!
This document was prepared for informational purposes only. As local laws & regulations keeps on changing. Please consult your tax & legal advisors as well.
Tell us where you want to grow.
Our team regional experts are here to support you with global expansion plans.