GLOBAL PAYROLL SAAS

Smarter, agile, DIGITAL payroll.

An all-in-one native SaaS solution for complete, error-free digitalization of your payroll process.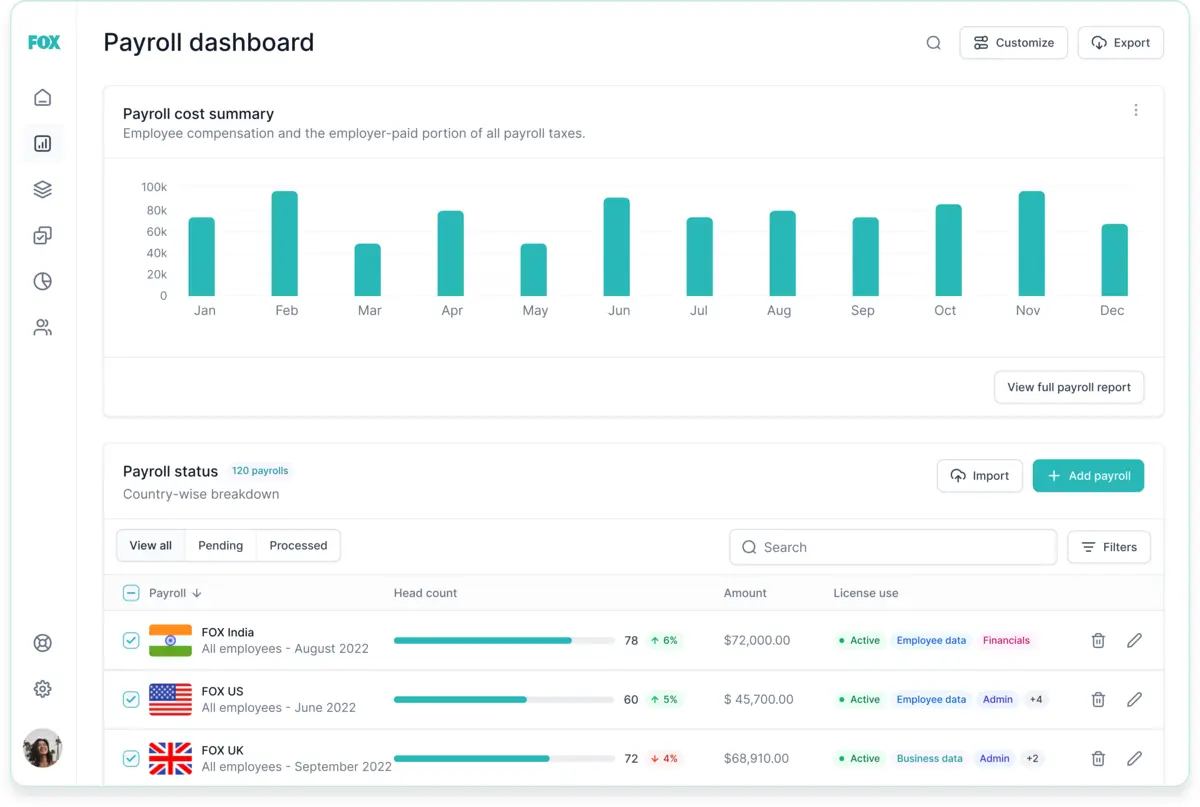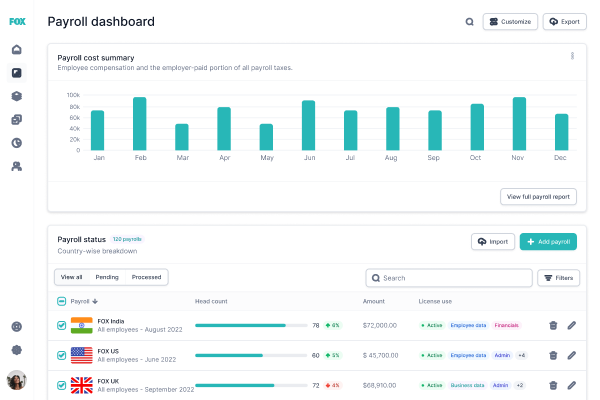 PAYROLL INTEGRATIONS
Plug and Play
Supports any service delivery model & technology infrastructure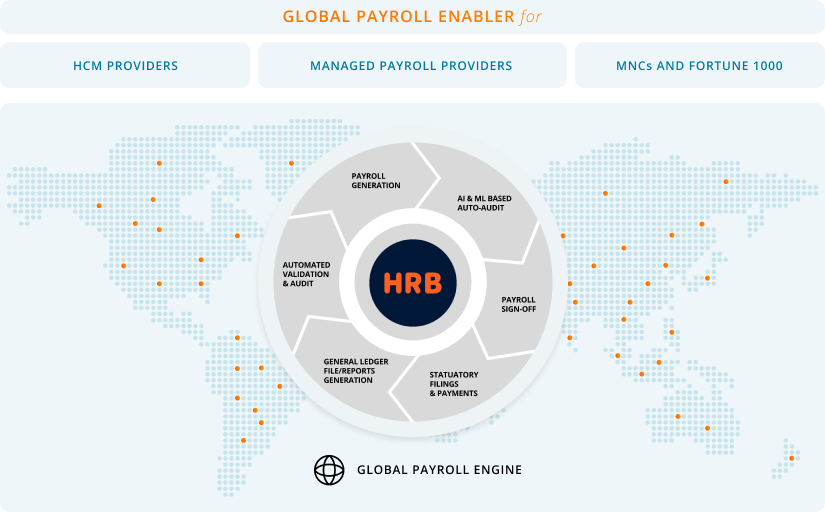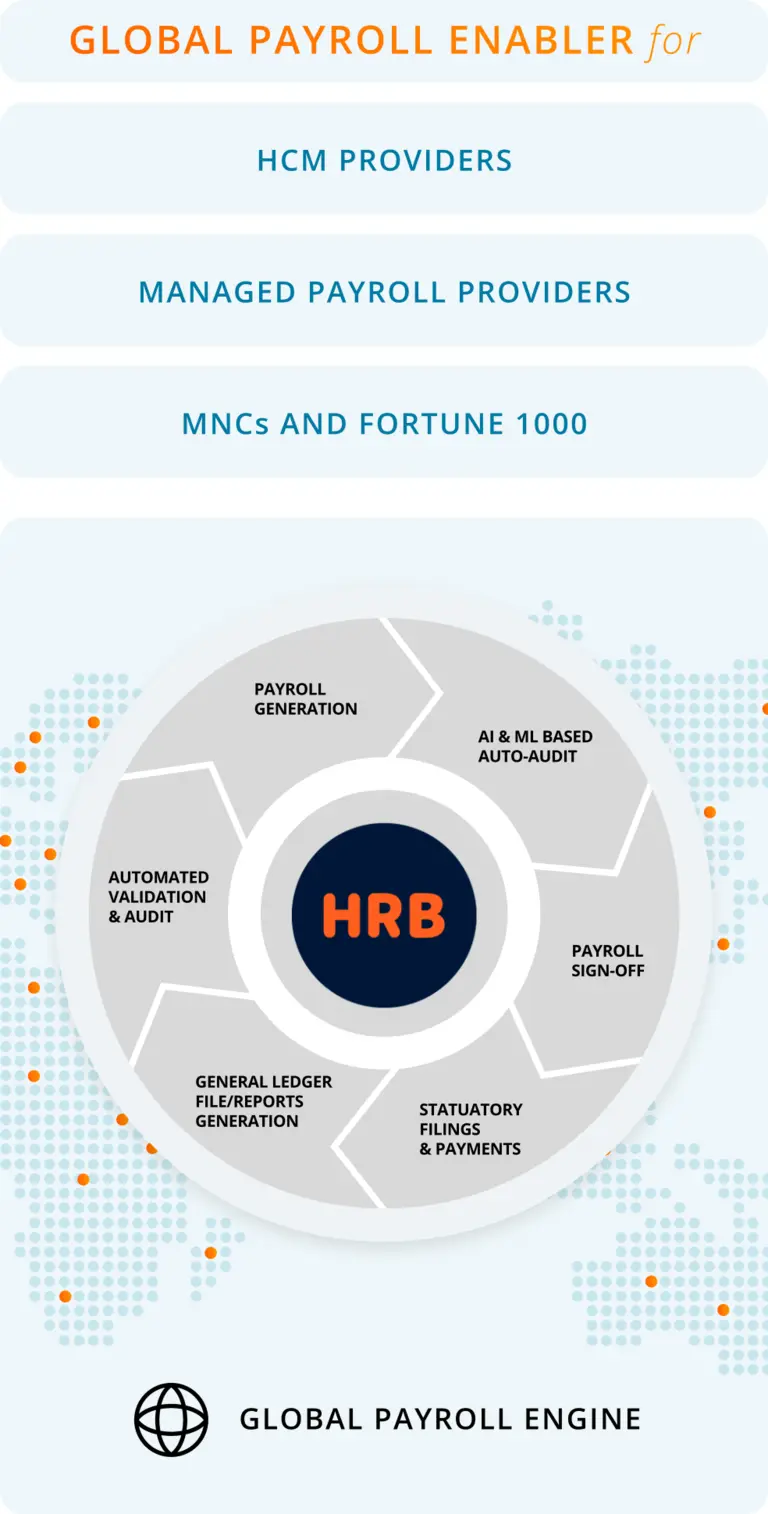 Fully compliant payroll and statutory reporting across 160 locations.
TECHNOLOGY LEADERSHIP
What sets us apart
Purpose-built and feature-rich, in order to meet the demands of global payroll.
Leaving you free to grow your business and improve your employee experience — anytime, anywhere. Powerful SaaS dashboard
Accessible across any device anytime, anywhere. UX driven
Intuitive interface and self-service features: no need to be tech-savvy or an accountant to use. Scalable technology
Extending beyond standard HRM and payroll services to add value in your project lifecycle at every step. In your control
HR Blizz's Administrator Console gives you full access and control over your payroll processing cycle including payment services. Last-mile support
Built-in global labor law compliance that guides accurate and timely pay and tax calculations wherever you are located.
THE ULTIMATE BENEFIT
No emails, no spreadsheets. Run payroll in a few clicks.
All your global payroll and employee data unified on a single dashboard and easily accessible.
Your team can consolidate, manage and process global payroll quickly and error-free, in the language and currency of their choice, and create customised reports that suit their needs. MANAGED PAYROLL
One product | One implementation | One global team
End-to-end processing in under 48 hours
Start your Mercans payroll journey anywhere in the world today. While others provide a single country solution, Mercans offers multi-country coverage all within one global platform. 48 hours
Reduce average payroll processing timelines from 5 days to 48 hours.
99.7%
Increase payroll accuracy to a staggering 99.7%.
100%
Deliver 100% accuracy on all statutory filings.
50%
Reduce payroll processing costs by over 50%.
Unified experience and reporting
Expertise you can rely on No subcontractors
Mercans is not an aggregator. Local presence in 160 countries. No ICPs
No call-centers or offshoring – only industry experts who know your payrolls. Mercans will assign dedicated central and local resources to you. No third party software.
We uses only the technology we own. We support all local characters; i.e. Japanese, Mandarin, Russian, etc. Process payroll in < 48 hours
Mercans can process your payrolls quicker than any other provider (24-48-hour payroll cycle). On-demand pay
Earned wage access (EWA) supported.
HOW TO IMPLEMENT
Three flexible models to choose from
Suitable for enterprise businesses Operating multi-country payroll with significant complexity due to multiple data points, locations, currencies and languages.
Self manage Your global payroll effortlessly through a single dashboard. Full control
Retain control of your payroll process Save more
Immediate cost savings Cross-border payment
Real-time management of staff payments wherever they are Consolidated
Centralized intuitive interface for a consolidated review Custom workflow
Flexible automated workflow for seamless payment operations in any currency Made for teams
Robust manager and employee self-service portals
Suitable for midsize and large companies Your global payroll is outsourced completely with reporting and full technical support provision.
Outsource We run the payroll and you focus on building your core business. Reduce Pressure
Relieve your in-house HR resources by managing your entire employee lifecycle on a single dashboard. Flexible
Scale up or downeasily as your business priorities shift. Low upfront investment
No heavy upfront costs. Set and leave
Experts manage your payroll efficiently.
Suitable for SMEs or those requiring a smaller suite of services We manage transactional or repeatable tasks for the payroll functions you select while allowing you full control over the rest of your payroll management.
Co-managed Our solution will integrate with your existing system for improved efficiency and speed. Local presence
Direct last mile support. Native
160 countries are natively supported. Reliable
Robust, scalable and secure. Compliance
Fully compliant systems supported by dedicated teams with expert local knowledge. Speed
Easy and quick set-up.
Explore Our Other Solutions
Start growing with Mercans today
Whether you're looking to expand your business in a foreign territory, looking to hire employees globally, or other functionality, Mercans has the services to help you build sophisticated infrastructure with increased flexibility, scalability, and reliability.
Employer of Record One platform. One experience
Build your global team across 160 countries.
Hire & pay local employees in 103 currencies.
Technology that enables a future of work for anyone, anywhere in the world.
Global HR Services Simplify administration and support Compliance
ACCELERATE SUCCESS
22,000 clients globally grow their business with Mercans
160
Countries supported
1.5x
Growth rate
25M
Payslips process annually
1,000
Payroll and HR specialists
20
Years of success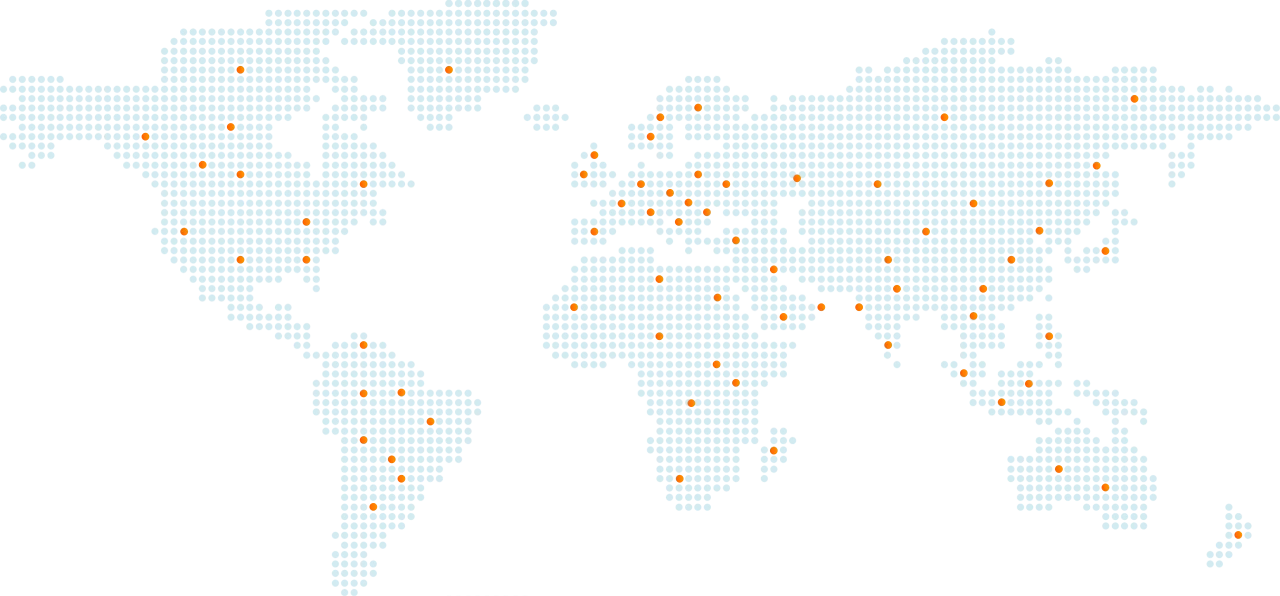 Reliable. Error-free. Scalable
Trusted by fortune global 500 and multinationals
We are proud of our 97% retention rate and our unwavering customer-first approach.